Cushions. Back and Pressure Mapping Presentation
Date Posted:24 October 2019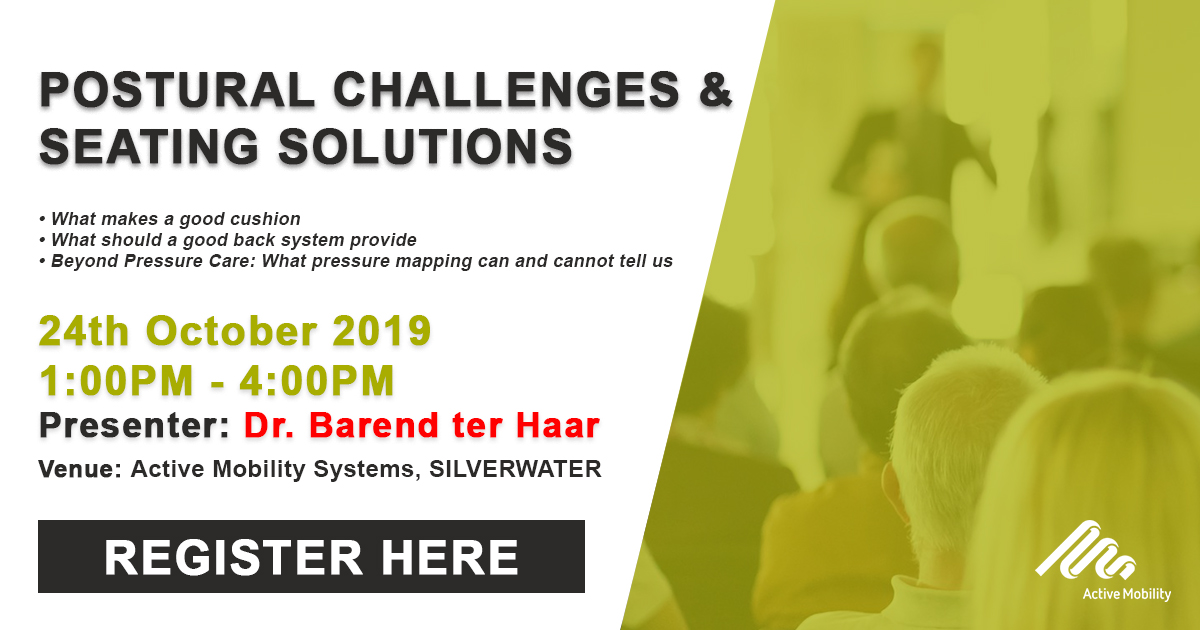 This presentation looks at what we need around the thighs and pelvis. A major concentration is on what makes a 'good' cushion, and getting the balance of how a cushion can protect tissue integrity, provide appropriate postural control, and give functional
24th October 2019
Presenter:

Dr. Barend ter Haar
Before entering the arena of Assistive Technology, Barend's history was in biomedical research and teaching, and medical publishing. He set up BES Rehab Ltd 25 years ago in the UK.
He has been an active member of the ISO seating standards committee for 16 years, specialising in the flammability, pressure mapping, and measurement standards. Barend also sat on the Board of the British Healthcare Trades Association, and is a 'Specialist Assistive Technology Practitioner' in the Assistive Technology Practitioner Society.
Date: 24th October 2019
Time: 1:00PM - 4:00PM
OVERVIEW
What makes a good cushion
​​This presentation looks at what we need around the thighs and pelvis. A major concentration is on what makes a 'good' cushion, and getting the balance of how a cushion can protect tissue integrity, provide appropriate postural control, and give functionality (comfort, light weight, ability to carry out daily activities, etc)
What should a good back system provide
This will cover, zones of the back, posterior support, lateral support, head control as well as functionality. We will look at specific clinical challenges, and seating solutions where different aspects of clinical presentation are looked at from both neuromuscular and an orthopaedic angle, common functional causes listed, then assessment pointers, concluding with some biomechanically oriented solutions to the clinical and seating challenges.
Beyond Pressure Care: What pressure mapping can and cannot tell us
Pressure Mapping systems are used increasingly routinely to assess pressure distribution underneath a seated or lying person. How important is 'pressure' as compared with other elements of what is happening between the interface (bed or cushion) and the person? In this presentation we look at what pressure mapping can and cannot tell us, and how we can make best use of this technology.