Australian Healthcare Week 2020 - Rescheduled
Date Posted:17 March 2021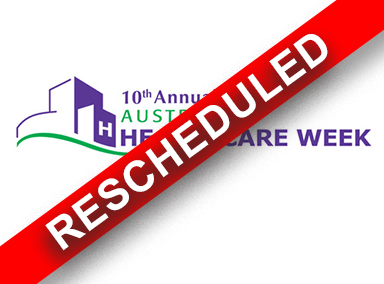 After careful review of the current situation with COVID-19 and extensive consultation with the Australian Government Department of Health, NSW Health and key event stakeholders we have made the decision to reschedule Australian Healthcare Week 2020.
Australian Healthcare Week 2021
International Convention Centre Sydney
New date: 17/03/2021 - 18/03/2021
Venue: ICC, Sydney
For the past decade, Australian Healthcare Week has been the fastest growing event in Australia and has firmly established itself as the largest healthcare show in the region.
Celebrating its 10th birthday in 2020, the central theme for Australian Healthcare Week is continuous improvement as we recognise that planning, building, designing, constructing or operating a health facility or digital transformation project is a never ending journey.
Returning to the ICC in Sydney, the 10th Annual Australian Healthcare Week 2020 is set to bring together 7000 attendees, 300 exhibitors and 190 speakers for two days of learning and networking, offering something for every health professional across our three industry specific conferences and exhibition:
The Health Facilities Design and Development Summit: Centered on the critical stages of the health infrastructure life-cycle, learn how to design, build and operate patient centric hospitals and workforce
The Digital Healthcare Summit: Learn how to achieve seamless and integrated care through digital innovation, big data and analytics and human-centered design
The Aged Care Summit: Learn how to achieve person-centered and consistent quality of care in an increasingly scrutinised environment