Be Clean With AMS' Hygiene Products
Author: Nicholas Sutedja Date Posted:30 November 2017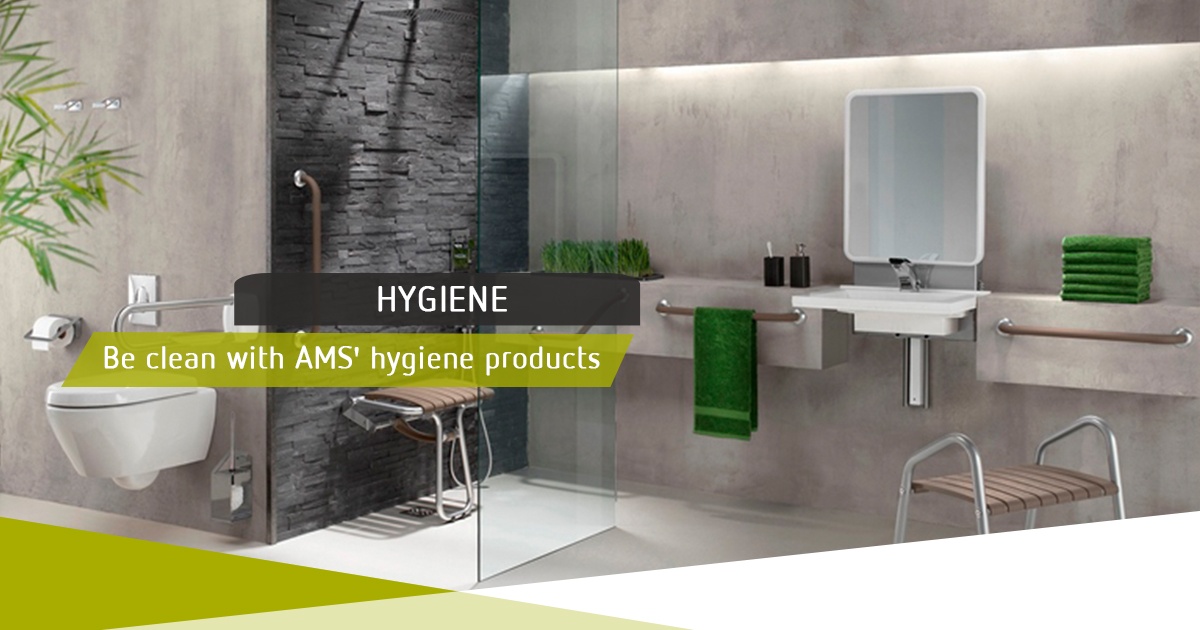 Hygiene is an important, integral part to our daily routines. However for those living with disability or having difficulties managing on their own it can be hard for them to keep themselves hygienic and this could result in a lower standard of care.
Thankfully AMS has a wide variety of products that would allow both carers and patients to work together to ensure that they are able to keep their hygiene routines intact while keeping things simple and dignified.
Shower trolleys allow carers to wash their patients in a manner that would not impede them or create any hassles. Most of the shower trolleys are waterproof and enclosed meaning that water won't splash around and get onto the floor, creating a danger hazard for both carer and patients, as well as a tilt function for easy water drainage.
End rails can also be included onto the shower trolleys so that either the carer or the patient can utilize it to move around in a safe manner.
Furthermore shower trolleys are mobile meaning that they can be moved from one place to another without any difficulties.
The Caprice Bath is also another product that AMS has that allows a patient to maintain their hygiene routine. It features a touch-free infra red control that prevents cross-contamination between carer and patient as well as a unique thermal cleaning function that allows the valve to clean itself.
Made of reinforced fiberglass it has a safe working load of 125kg with the choice of either a fixed height or variable one.
Furthermore to promote comfort and relaxation there are three spa options available to the Caprice Bath.
The hydro-massage option users can enjoy a soothing bath due to the constant stream of controllable air bubbles with air heaters ensuring that the bubbles' temperature continues to remain constant.
The aromatherapy option is, as its name suggests, an aroma-based option with heat infused oils providing scented smells that relaxes and invigorates the user.
Finally the colour spa option creates a warm atmospheric ambiance that helps to balance the mind, control moods and maintains health. This is done through the 100 LED lights installed below water level to illuminate the water.
However baths and trolley showers are not the only products that we have for hygiene. We also have toilet commodes that makes going to the toilet easy.
These products allow users to be lifted up without the use of lifting devices, such as from a bed, and onto the commode where there is space for them to go to the toilet. This is for those who have difficulty moving from a bed onto a wheelchair and vice versa.
It also has a tilt function meaning that they are able to reach the sink or other amenities for a more dignified care routine.
All of these hygiene products are just one of many that we have here in AMS, we try to improve the quality of life for those living with disability and we work with both carers and patients to ensure that all needs are met in a way that is dignified and safe.
---
Leave a comment