From Basic Mobility to Scripted Wheelchairs and Accessories
Author: Mark Roach Date Posted:1 May 2018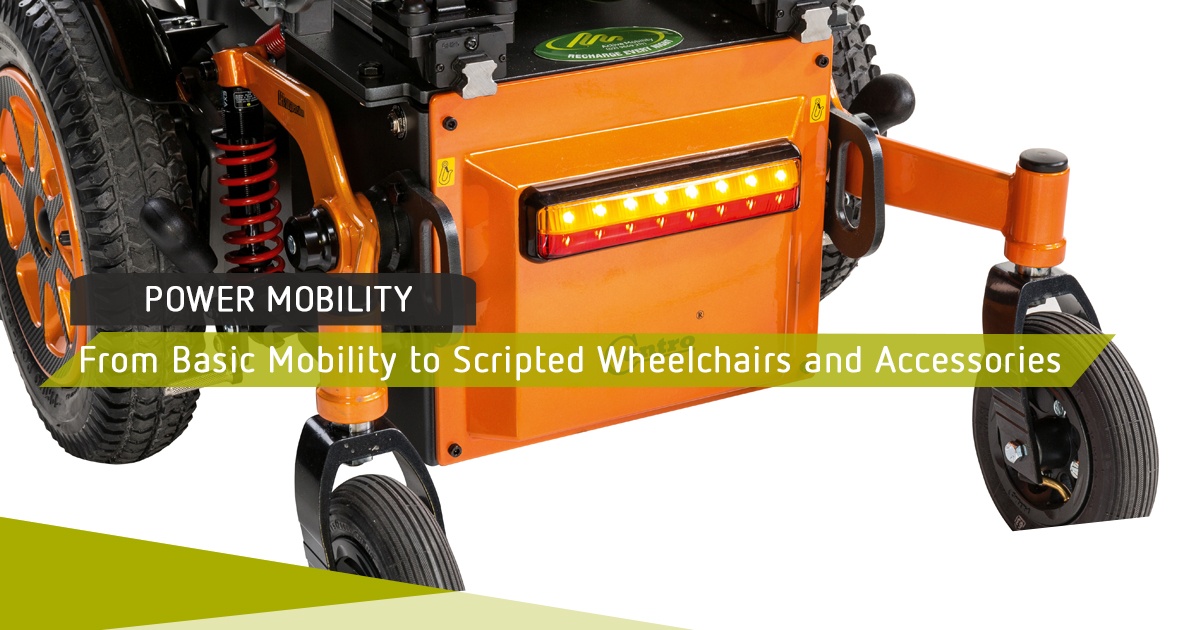 User-friendly, comfortable, and agile, Power Chairs offer users of all ages from Paediatric to seniors unparalleled freedom and mobility within the home and outdoors. Indoor power chairs are designed to be more compact and rounded so you can more easily manoeuvre tight corners and small spaces in the home. Outdoor power chairs are more sturdily built with extra-large, wide-tread tires and increased ground clearance so you can safely and smoothly traverse rougher outdoor surfaces.
Active Mobility Systems offers you the broadest range in Australia of Standard Products (Basic Mobility) through to fully Customisable Power Chairs (Scripted Electric Wheelchairs) from world class manufacturers such as Glide, Pride Mobility, Quantum, TA, Quickie, Sunrise Medical, Shoprider ,and Merits.
All of our power chairs offer a number of seating adjustments to accommodate a wide range of users. Whether you are looking for a compact lightweight indoor power chair or a heavier duty outdoor model, our broad range has a model for you including Mid wheel Drive, Rear Wheel drive and Front Wheel Drive versions. Come in and visit us in our modern spacious showroom where all our range is on display or alternatively book a home demonstration with one of our highly skilled sales staff.
Active Mobility Systems is a leading provider of scripted power wheelchairs and offers an extensive range of seating solutions including Jay, Roho, ADI, Ottobock and Roho to suit differing postures and varied ranges of needs, including our premier Spex seating & Super Spex – The most widely adaptable seating and positioning system available. Our highly qualified team will work directly with patients and their prescribers to ensure an optimum outcome is reached, enabling solutions to be achieved for even the most complex of cases.
Active Mobility Systems recognises that each client has their own unique set of needs and challenges and that product choice and equipment reliability is vital. Active Mobility Systems represents premium brands and global leaders in Australia.
---
Leave a comment