Building Confidence Through Practice
Author: Kristina Magathova Date Posted:7 October 2016


From standard mobility to correct wheelchair seating and positioning right through power wheelchairs, Active Mobility Systems together with Amy Bjornson (Sunrise Medical) are holding a workshop "Building Confidence through Practice."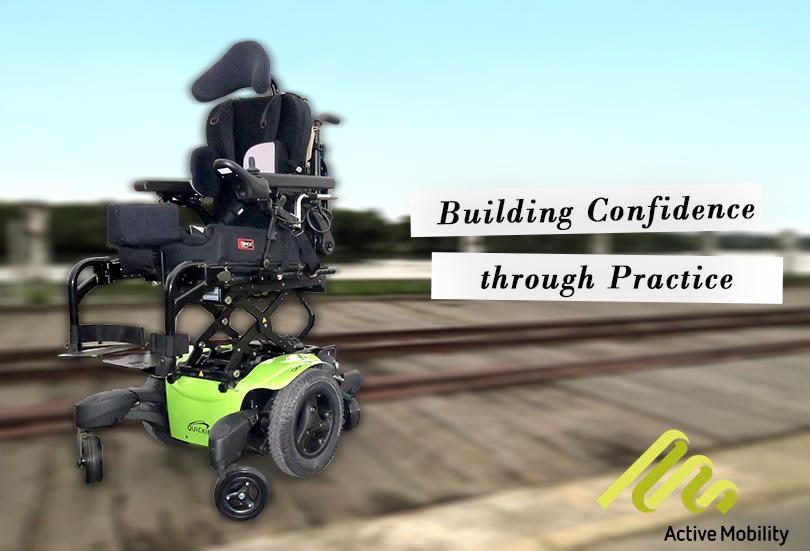 Positive thinking, training, practice, knowledge and exploration are useful ways to improve our confidence and self-beliefs. Whether we need confidence in our personal lives or on our professional paths, there are always ways of improvement.
The Health industry is growing day by day. Doctors, therapists, carers, nurses are forced to learn new information every day. Gaining such information can help to grow them within their occupation, be more confident in the job they do and believe in their own ability to continue working as best as possible.
We are excited to be hosting a seminar that will help to build confidence and self-belief in therapist's lives. Active Mobility Systems and Sunrise Medical will host this intermediate course addressing seating and power wheelchair mobility needs of the adult population. This course will lead therapists to be confident in client assessment, postural evaluation and prescribing seating systems.
Occupational therapists, who are involved in the prescription of power wheelchairs and seating systems will develop knowledge and application of mobility products to help prescribe the best product for their client.
You are now able to book and secure your spot for the 9th November where Amy Bjornson will demonstrate her experience with power wheelchair and seating system prescription.
As an outcome of this workshop, therapists come away with more knowledge and confidence in prescribing power wheelchairs and seating systems for their clients.
Seminar will cover following topics:
Base selection
Power seating options
Drive input selection
Integration of smart phones, tablets and other computer technology
Registration is open until 26th October.