Ceiling Hoists Vs. Floor Hoists
Author: Kristina Magathova Date Posted:23 December 2015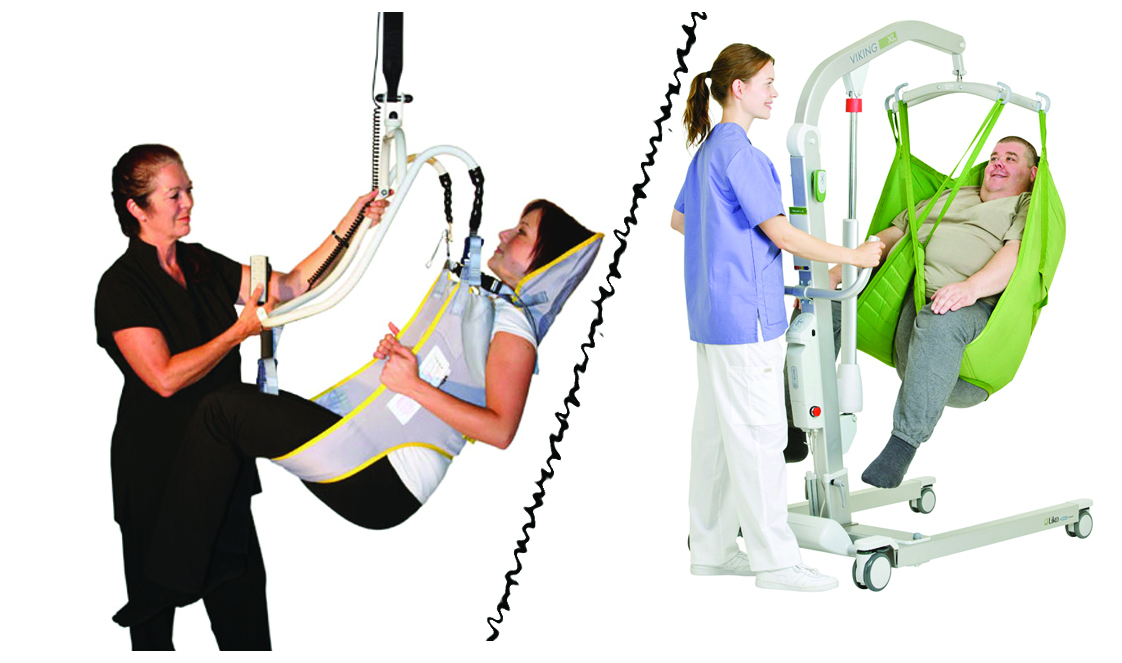 Ceiling hoists are medical equipment for lifting, transferring and short distance transport of immobile people, for example to and from bed, wheelchair, bathroom, toilet, pool. They are also useful for rehabilitation and gait training in hospitals, institutions, nursing homes and home care.
Ceiling Hoist = More Opportunities
Ceiling hoists [when compared with floor hoists] have many more options and features that are important, necessary and beneficial for immobile persons.
Ceiling Hoists Save Space
In terms of space in apartments or institutions, ceiling hoists are a lot better than floor hoists. The ceiling-mounted hoist works from the space above, so it does not require any floor space. Working with floor hoists presents the problem of storage as well as the circulation space required to manoeuvre them. With a ceiling mounted hoist, all these problems are eliminated.
Ceiling Hoists Offer Rehabilitation
A very desirable feature of ceiling hoists [apart from the transfer of persons] is their function of rehabilitation, assisting walking and verticalization of the patient. Ceiling hoists are practical devices for rehabilitation in the home, subject to the diagnosis of the user. Patient verticalization has proven beneficial effects on the body vs. long term lying in bed. This is only possible with a ceiling hoist – not a domestic size floor hoist.
Many users hold the incorrect opinion that a ceiling hoist and a floor hoist have the same function and usage - with the difference that the floor hoist is cheaper. Facts, based on comparison by professionals, say something else…
In terms of functionality, the ceiling hoist is a better choice for ergonomic usage and storage.
Advantages include:
Carer can position the patient with ease
The ceiling hoist doesn't take space in the room as it works from above
Improved patient hygiene - transferring patient to bathroom or toilet direct from the bedroom in the event of incontinence. The patient may also be showered while in the sling
Easy transfer between rooms without the effort of pushing heavy equipment plus the patient's weight
---
Leave a comment