Changing Places
Author: Kristina Magathova Date Posted:6 January 2016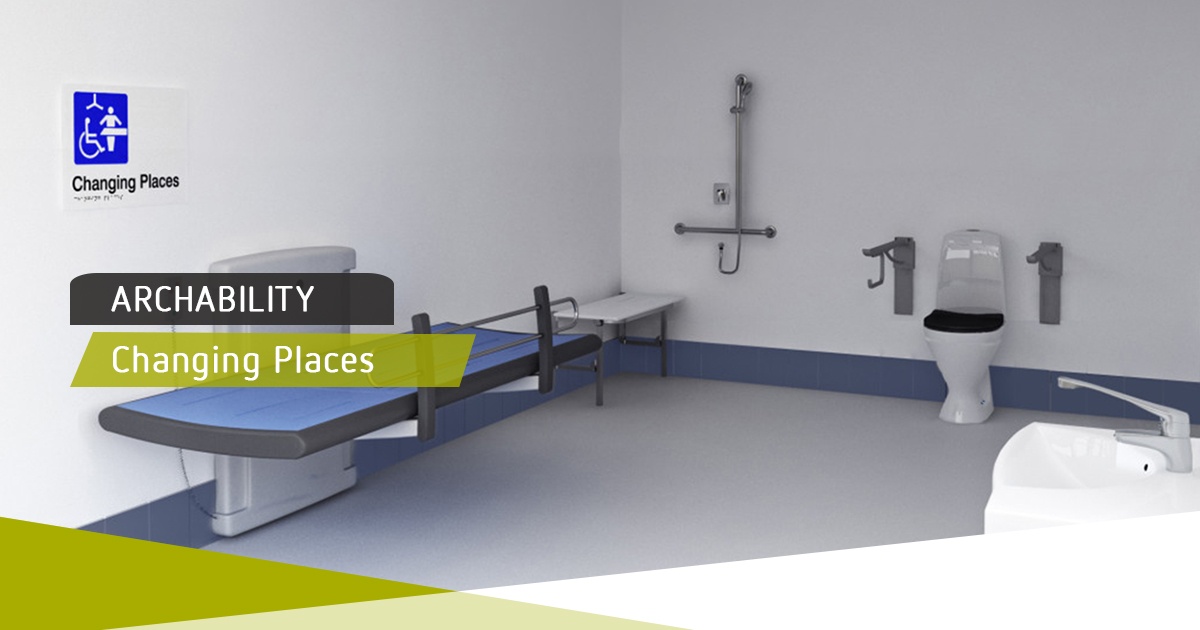 The number of people with a disability is always increasing. People suffer from various injuries, [including permanent brain and spinal injuries] as well as neurological disorders and physical conditions such as cerebral palsy which can place limitations on the way they access the community.
Changing Places is an international project to advocate for public toilets with full sized change tables and ceiling hoists in major public spaces to meet the needs of people with severe and profound disabilities. Changing Places have been created to provide clean and accessible toilet facilities for those who are not able to safely and hygienically use regular 'accessible' facilities.
HOW TO RECOGNISE CHANGING PLACES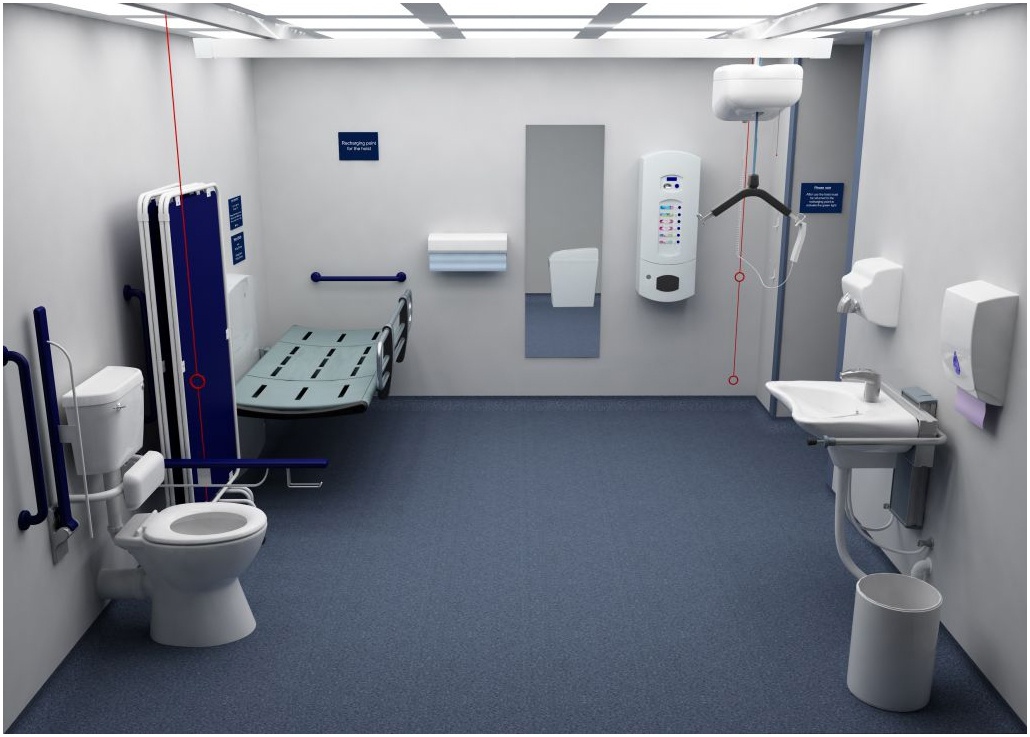 Changing Places toilet facilities are designed to meet the needs of people requiring special assistance. To be classified as a Changing Place toilet, facilities must be based on an accredited design which incorporates certain key requirements.
There are 3 design options that have been developed by the Changing Places peak body in Australia. These options must meet the following key requirements:
Room coverage ceiling hoist
Accessible toilet incl. backrest and lift up grab rails
Two 800mm long horizontal grab rails mounted at 800mm and 1000mm above floor level for adjusting clothes while person holds onto grab rail
Adjustable height change table, 1800mm long with side safety rail
Disposable change table cover dispenser with shelf over
Integrated wash hand basin
Hand dryer
Rubbish bin
Retractable privacy curtain, wall mounted
Soap dispenser
Clothes hook
Large sling hook
Automatic door control
Facilities may be accredited as either a BLUE or GREEN Changing Place.
Changing places with a Blue logo are built according to one of three specifications.
Changing Places with a Green logo are those that meet key requirements set in Blue Changing places but are not necessarily built to specification.

HOW IMPORTANT ARE CHANGING PLACES TOILETS?
Changing Places toilets make sense to those who need special assistance while being away from home. Without the specified features it is hard for people with special needs to spend a whole day away from home as the toilets provided in public places cannot meet their requirements. A standard accessible toilet is not functional enough and therefore many people with a disability and their carer are faced with options such as:
going home after just a few hours
unsafe transfer to non-compliant toilets
changing on the dirty and unhygienic floor of a public toilet.
To make a difference and help people with special needs and their carers, we can advocate for Changing Places, we can treat such facilities with respect and leave them for those who really need them.
---
If you like to know more about Changing Places, download the catalogue.
To see locations of Changing Places, click here.
If you would like to report a great accessible toilet facility, you can do so on this link. If you report 10 unique facilities you can win $100.00 from the NSW Accessible Toilets Project operated by Spinal Cord Injuries Australia.
* Information was taken from Changing Places Website