Choosing The Right Ceiling Hoist
Author: Nicholas Sutedja Date Posted:29 May 2018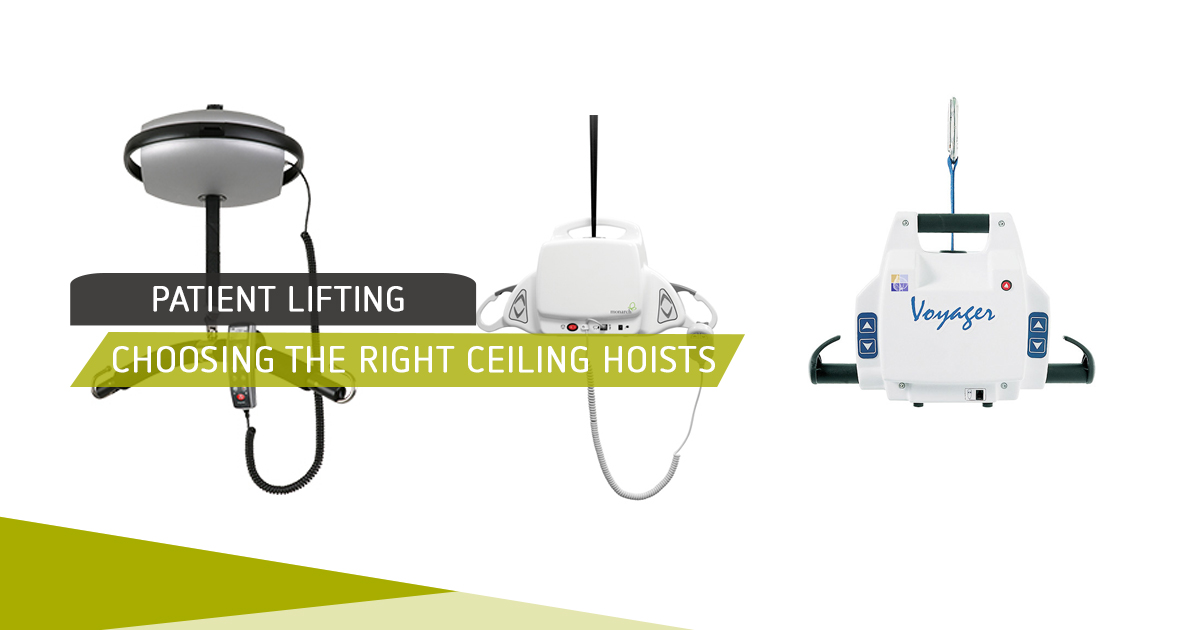 Ceiling hoists can be useful when you want to move patients from one end of the room to another. However there are factors that you need to consider when choosing ceiling hoists and whether or not you need it in the first place.
BROWSE OUR FULL CEILING HOIST RANGE
Healthcare advice
Before you even think of buying a ceiling hoist you first need to know if you need it. Consult your occupational therapist to identify the requirements that the hoist would need to meet the needs for the patient.
Going to an experienced dealer would also be highly recommended as they would be able to give you different options and suggest the right ones. Another thing to consider is the current and future condition of the user when selecting the hoist.
Long term Vs short term
If you're only going to use a ceiling hoist for temporarily or only for a short term period then it's recommended that you purchase a portable lift with track and two posts or perhaps even a lifting hoist.
Another alternatively is to rent the lifting system and purchasing the sling as well to reduce the cost.
However if you're going to use the ceiling hoist for a long time then it's more effective to install a permanently fixed ceiling track with either a permanent or portable ceiling hoist. A portable one can be removed and use at other location if need be.
Portability
If you're thinking of using the ceiling hoist in different rooms then it is highly recommended that you purchase a portable one. You can even take it with you if you're going away from home making it convenient for trips. Keep in mind that the optimal portable hoist would weigh less than 5kg and will come with a handle for easy carrying.
Ceiling
As the name implies a ceiling hoist needs…a ceiling. So make sure that your ceiling is up to the task and that it's strong enough to handle a ceiling hoist. If you're living in a rental accommodation check to see if you're allowed to install a ceiling hoist.
Space
If you don't have enough space then there is no point in buying a ceiling hoist as you won't have the room to install the ceiling hoist and use it.
Other factors
Weight capacity is certainly something that you need to take into account as each ceiling hoist has its own individual weight capacity. The range of the hoist height means that you need to ensure that the ceiling hoist can reach patients anywhere they are; also all electronic hoists should have an emergency shut-off system and manual override switch.
It always pays to see a health professional to check if the hoist that you chose is the right one. Another thing to keep in mind is that the hoists need to be maintained and if you think that something isn't right then our service department will be able to help you out.