Choosing The Right Company
Author: Kristina Magathova Date Posted:4 November 2016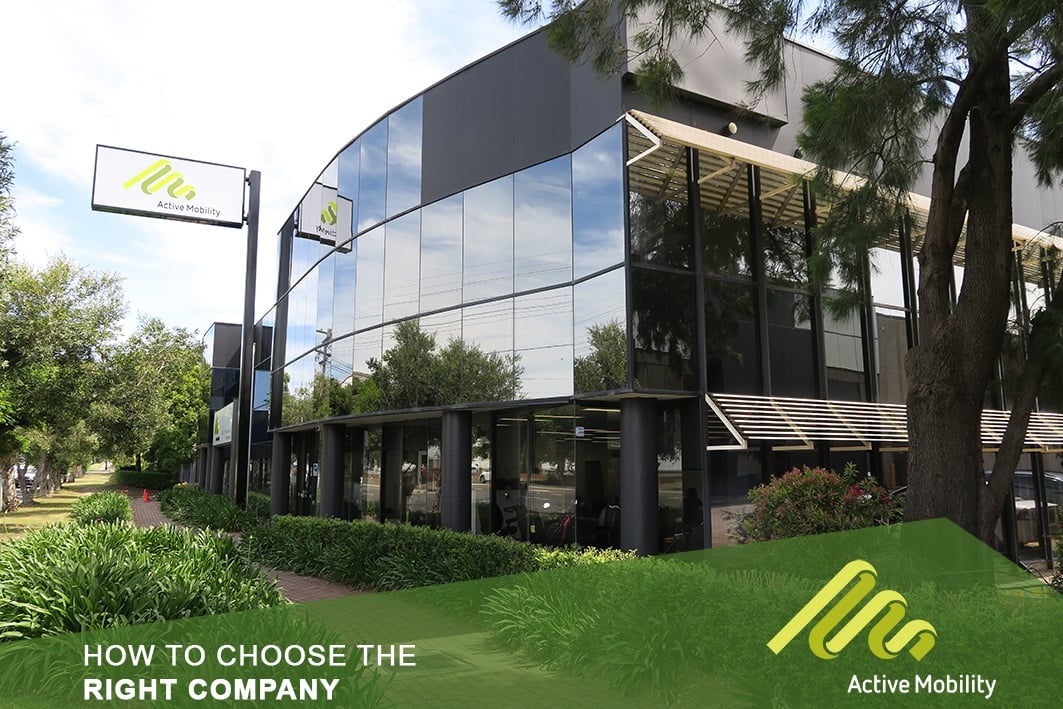 Choosing the right wheelchair options can significantly make life easier for wheelchair users and their carers, therapists or nurses. When choosing the accessories, we recommend you to keep these helpful guidelines in mind.
MONITOR QUALITY AND FLEXIBILITY
Choosing an option or accessory that is successful in the market and has been proven or recommended by other customers, users, therapists. Look for recognition on the market. A Certificate of Quality, issued by independent bodies can be very good help for you to consider an accessory as the best choice. Another important criterion is the speed of delivery and installation of your device, so you don't need to wait for your equipment long (Custom made products might still take a while).
SELECT A TRUSTWORTHY SELLER - RECOGNIZED ON THE MARKET
Your dealer should be recognized in the market, ideally, if the the seller has operated in the market for several years and has built up a good reputation. Look for the references from others. Also pay attention to warranty and service. Many businesses, including Ebay, Ali Express, Gumtree and similar might offer the cheapest option of the equipment, which might good money-wise but remember, warranty, service, delivery might not be included in the price of the equipment and might happen that soon after purchasing you over-pay that great purchase deal.
TAILORED SOLUTIONS
Everyone has a different style of living situation and also different housing. That's why, it is easier to discuss your living situation with the equipment provider who will be able to organize builders and contractors to fit equipment in your home.
PROFESSIONAL CUSTOMER SERVICE
This tends to be underestimated by many. Choosing the appropriate device is not enough, it is important to be sure that in the case of equipment failure your supplier can be prompt, carries spare parts and will be able to fix your equipment fast.
OTHER BENEFITS
A good dealer should give you equipment providing quality service. Gift packs, free catalogs with products, invitations for seminars, tradeshows and so on are the little something extra.
THE HUMAN TOUCH
Do not choose your supplier only as a "business", but also by the people. A trustworthy company can be recognized by a supportive team who are always willing to help you and treat you with respect.
AMS do care about our clients and customers. We are maximizing their comfort and safety by using good quality and certified equipment. Most of the products AMS supplies are Australian made products. Knowing the problems others experience gives us the opportunity to help others.
---
Leave a comment