HealthShare NSW Expo 2018
Date Posted:1 November 2018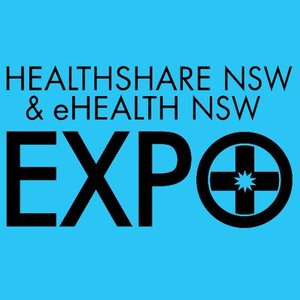 Join us at ICC Sydney for the 2018 HealthShare Expo, the biggest NSW Health event of the year. Guest speakers includes Anh Do, Dr Jordan Nguyen and Todd Sampson plus many more.
Now in its ninth year, the HealthShare NSW and eHealth NSW Expo has grown to become the largest event on the NSW Health calendar, attracting more than 1,900 delegates and a popular trade exhibition featuring more than 110 trade stands.
The program highlights the successful work of HealthShare NSW and eHealth NSW in conjunction with our local health district and agency partners, and features keynote presentations from inspiring local and international identities. Such guest speakers have included Anh Do, Dr Jordan Nguyen, Graeme Innes AM, James O'Loghlin, Mark Bouris, Todd Sampson, and Alisa Camplin.
The Expo also incorporates a busy trade exhibition showcasing the latest ideas, technologies and ways of working together from both HealthShare NSW and eHealth NSW business teams and our valued business partners.
When: 1/11/2018
Where: ICC Sydney
What are the aims of the Expo?
To provide a forum for information-sharing and communication between business units within HealthShare NSW and eHealth NSW
To promote our products and services both internally and to our customers
To promote effective business partnerships between our organisations and local health districts, other health agencies and private industry
To provide excellent networking opportunities for all attendees
To increase staff morale and inspire innovation in their daily work
To explore the latest developments in healthcare technologies and support products by involving private industry in the trade exhibition
To further develop relationships with existing and potential suppliers
To celebrate our achievements through the Expo and the HealthShare NSW and eHealth NSW Service Awards