Hunter Disability Expo
Date Posted:26 October 2018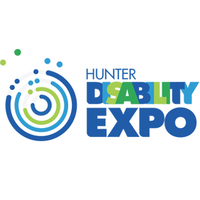 Free Entry to the Hunter Disability Expo. Come join us along with many others as we show you our range of disability and mobility aids. Register now.
The Hunter Disability Expo is set to be the biggest and most anticipated Disability Expo on the 2018 Hunter Calendar. The National Disability Insurance Scheme has now rolled out across most of NSW, and thousands of residents with disabilities from the greater Hunter region have gained greater control over their lives and will be on the lookout for the most suitable services in their local area to meet their individual needs.
When: 26th and 27th October (9AM - 3PM)
Where: Newcastle Jockey Club, Broadmeadow NSW
The Expo will offer a crucial opportunity:
for people with a disability to find out about the latest products, services, technology, aids and equipment
for product and service providers to connect with people with a disability, their families & carers
for service providers to build networks with other providers, organisations & agencies in the region
to bring together everyone in the Hunter Disability sector, with the aim to enhance the lives of people with a disability
Entry is free and Active Mobility Systems will also be present so come speak with us to see our range of mobility aids and products.