NEWCASTLE: Free Workshop
Date Posted:17 February 2020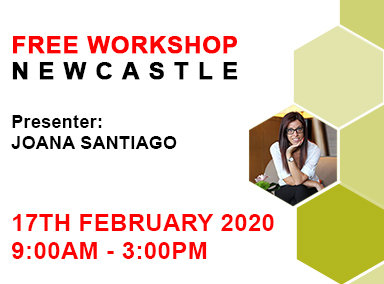 A biomechanical approach to address asymmetric postural deviations.
A biomechanical approach to address asymmetric postural deviations.
Presenter: Joana Santiago (Spex Seating: Medifab)
17th February 2020
9:00AM - 3:00PM
Bowling Club Charlestown
TOPICS COVERED:
Human biomechanics - lying and sitting;
Postural Management;
Seating Assessment Process - from the identification of individual risks factors to a comprehensive postural MAT evaluation;
Discussion of possible solutions based on assessment findings to ensure the goals are met;
Set up and configuration of primary and secondary support surfaces.
The knowledge and application of biomechanical principles create the foundation for the provision of optimal seating and positioning systems. Biomechanical principles explain human body movements that are crucial in understanding how disability, lack of movement and destructive postural tendencies cause postural deviations in people. Failing to understand and apply biomechanical principles will invariably be reflected in poorly fitted seating and positioning systems, which ultimately have an impact on client's posture, skin integrity, comfort and function.
With that in mind, with this hands-on interactive workshop we will run through the biomechanical principles of lying and sitting as a crucial step to understand client's postural deviations. We will then break down the seating assessment process into small yet essential steps, from the moment the client comes through the door, the physical evaluation, to the translation of these findings into product prescription.
This is a great opportunity for everyone who wants to enhance their confidence and clinical reasoning skills in determining the optimal seating and mobility requirements for their clients.
We recommend wearing comfortable clothes and bringing a bath towel or a yoga mat to use during the hands-on moments that will happen throughout the day.