NEWCASTLE: Seating and Wheelchair Prescription: CANCELLED
Date Posted:8 April 2020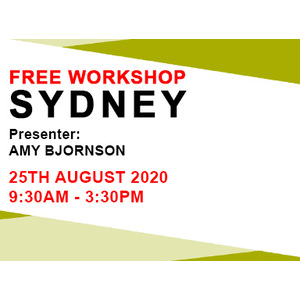 Due to the COVID-19 situation we have decided to suspend all training programs until further notice.
Assessment Strategies for Mobility Devices – Real World Meets Reality:
How to navigate in these exciting times
Content Overview:
This workshop provides valuable information to participants newer to the assessment, prescription and funding processes of seating and wheelchair prescription - or those wishing to have a bit of a new look at seating evaluation. Designed with NDIS changes ahead, every attendee will learn the skills necessary to effectively perform seating and mobility assessments, troubleshoot existing seating systems and use these skills to assist clients in selection of appropriate seating and mobility technology maximizing health, function and participation. With a combination of lecture, live demonstration and hands-on labs, you will leave this course with the ability to: confidently assess and prescribe seating/mobility systems which promote comfortable, attainable & functional postures.
Date: 8th April 2020
Time: 9:00AM - 3:00PM
Venue: Club Charlestown
DUE TO THE CURRENT SITUATION WE HAVE CANCELLED THIS SEMINAR