NEWCASTLE: Wheelchair Practical Education Session
Date Posted:7 March 2024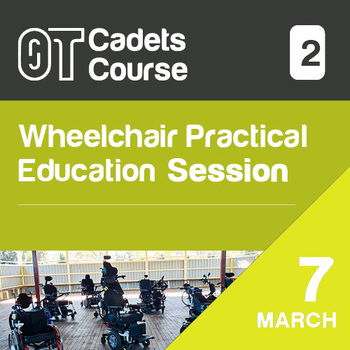 Power Wheelchair or Power Add-On? There are differences between these two assistive technologies and it's easy to become confused with the options.

When is it suitable to prescribe a power add on? What situations is a power add on not suitable? Does a power wheelchair fit in to the lifestyle of your client? Or perhaps you want to know more about power wheelchairs in general?
Whatever your burning question is, this hands-on, practical education session will help clarify the differences and unique qualities of each of these assistive technologies.

Learn from seasoned Occupational Therapists and Wheelchair specialists who will take you through everything you need to know about power wheelchairs and power Add-On's so you can come away with a greater understanding of the options available, what they are and how they can assist clients to achieve their goals.
This session will also have you in the wheelchair seat to see, test and feel the differences for yourself so you have the confidence and know-how to operate these assistive technologies and to educate and clinically justify these options to your clients.
This practical education session will assist you with:
• Identifying suitable AT solutions for clients
• Learning the many features Power Wheelchairs and Power Add-On's offer
• Understanding limitations and practicality of each AT solution
• Confidence in assessment skills, clinical reasoning and decision making.

Plus, you can enjoy a BBQ lunch on us!
Date: Thursday 7th March 2024
Time: 10AM - 2PM
Venue: Heritage Shed, Speers Point
Presenter: Active Mobility
CPD Points: 4 CPD Points