SYDNEY: NDIS Functional Assessments 101
Date Posted:24 July 2024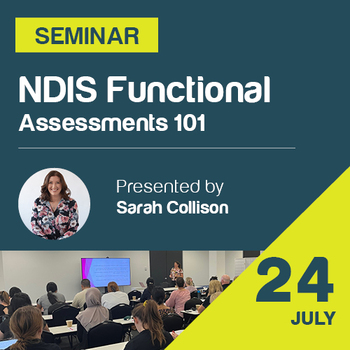 Occupational Therapists are often in high demand when it comes to Functional Assessments. But just what does a good OT functional assessment consist of?
This session will provide attendees with increased knowledge and understanding to deliver comprehensive functional assessments.
Including what a functional assessment entails, when it should be completed, how to conduct the assessment and preparation of the report.
Date: Wednesday 24th July
Time: 10AM - 12PM
Venue: Active Mobility Training Room
Presenter: Sarah Collison
CPD Points: 2 CPD Points