SYDNEY: SHOWERBUDDY PRACTICAL EDUCATION SESSION
Date Posted:7 September 2022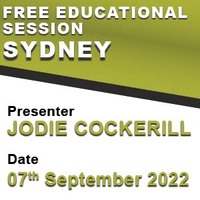 Learn the ins and outs of the ShowerBuddy range including the bathroom measuring tool, Bathcheck in a one hour practical demonstration.
SHOWERBUDDY PRACTICAL EDUCATION SESSION
Showerbuddy and Activity Mobility Systems invite you to a practical education session showcasing the Showerbuddy range and introducing Bathcheck; our bathroom measuring tool.
The session will cover the below products and will take about 60 mins. We will be doing practical demonstrations which will provide you with a solid understanding of how the product works and the benefits they can provide to your clients. If you would like to take the opportunity to view the products prior to the session, please click here.
So, what are you waiting for?

Register now!