SYDNEY: Solving Complex Seating Challenges!
Date Posted:2 March 2021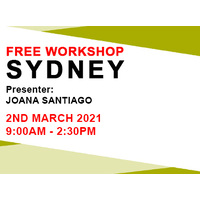 Join us for a day with Joana Santiago on solving complex seating challenges. Learn about postural assessment, the considerations behind equipment selection and strategies to assist your clients.
Solving Complex Seating Challenges!
Postural assessment, considerations behind equipment selection, and practical strategies to support people with complex shapes
Content Overview:
This one-day interactive and intermediate level workshop has been designed to assist therapists who work with people with challenging physical needs and are likely to require complex seating solutions.
The learning process will be facilitated by several step-by-step demonstrations and real case study discussions where participants will have the opportunity to learn, develop and/or improve assessment and prescription skills to ensure postural and functional goals for their clients.
Topics Covered:
Principles and biomechanics of seating for people complex physical needs
Review of clilnical assessment process and translate finding from MAT evaluation to plan for intervention - case study will be used to facilitate learning
Practical strategies and discussion of potential solutions to meet postural and functional goals
Case presentation and problem solcing
Date: 2nd March 2021
Time: 9:30AM - 2:30PM
Venue:

Active Mobility Systems
DUE TO THE CURRENT SITUATION WE ARE LIMITED TO ONLY 30 PEOPLE.