SYDNEY: The Dos, Don'ts and How Tos On All Things Ramps
Date Posted:21 June 2021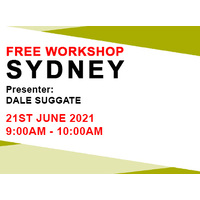 Join us for a one hour session to learn the dos, don'ts and how-tos on all things ramps!
THE DOS, DON'TS AND HOW TOS ON ALL THINGS RAMPS
Content Overview:
This short, interactive workshop has been designed to assist therapists who want to know more about ramps. Specifically for those who want to know how to measure ramps accurately, what materials ramps are made of and the general dos and don'ts.
The learning process will be facilitated by several step-by-step demonstrations and real case study discussions where participants will have the opportunity to learn, develop and/or improve assessmentskills to ensure that the right ramps are selected for their clients.
REGISTRATION HAS CLOSED