VIRTUAL: Gyroset Vigo Headset
Date Posted:23 April 2021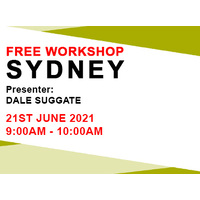 Join us for a one hour session to learn the ins and outs of the Gyroset Vigo Headset with Monika Tudja. Register now so you don't miss out!
INTRODUCING THE GYROSET VIGO HEADSET!
Content Overview:
This one hour interactive virtual session will allow viewers to see the unique features of the Vigo headset and how it can help clients with spinal injuries, ALS, quadriplegia, muscular dystrophy, multiple sclerosis and many more! Monika Tudja from NowTech will be hosting the webinar and she'll answer any questions about this amazing product.
Date: 23rd April 2021
Time: 2:00PM - 3:00PM
Venue:
Zoom
A LINK TO THE WEBINAR WILL BE PROVIDED PRIOR TO THE START OF THE SESSION