Wheelchair Playday
Date Posted:12 November 2021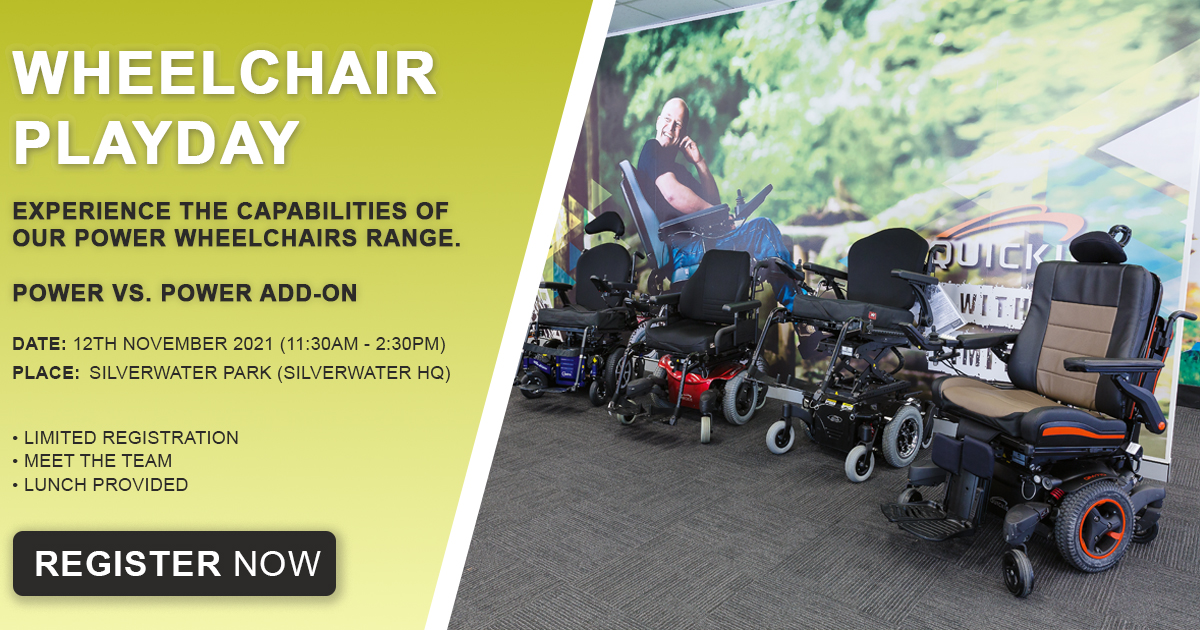 EXPERIENCE THE CAPABILITIES OF OUR POWER WHEELCHAIRS RANGE. POWER VS. POWER ADD-ON
12TH NOVEMBER 2021 | 11:30AM - 2:30PM
EXPERIENCE THE CAPABILITIES OF OUR POWER WHEELCHAIRS RANGE.
POWER VS. POWER ADD-ON
Power Wheelchairs are designed to allow people who can't walk on their own power, like the elderly or individuals with disabilities.
Power add-on devices provide assistance by adding traction and balance that is powered through wheels which give you more control over your environment while moving around town
Confused about the difference? Then this is your chance to experience both!