How To Help A Paraplegic
Author: Nicholas Sutedja Date Posted:18 January 2018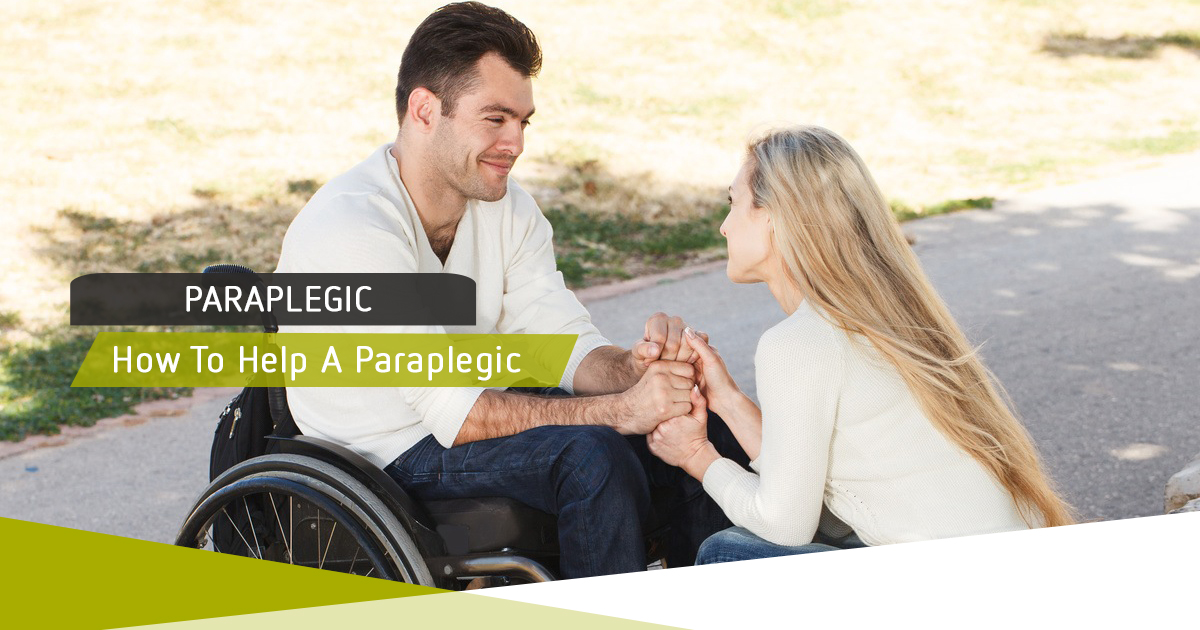 A paralysis-causing injury can be distressing not only for the patient, but also to those around him. Paraplegics lose the use of their legs, their movement, their freedom. This is life-changing and they will need to have specific type of care in order to live their life to the fullest.
Understanding their needs is important as it will enable paraplegics the best care needed for their health and happiness. We will give some tips on how you can best help those suffering from such injuries.
BROWSE OUR RANGE OF LIFTING SLINGS
Wheelchairs will be the primary, if not only, mode of transportation for paraplegics. It's an essential item and it will allow them to regain a sense of independence from what will otherwise be a traumatic experience.
Therefore it pays to choose the right wheelchair, high-quality and well-functioning. Each person is unique and therefore so will the wheelchair, choose one that they are comfortable with and suits their needs; it also helps if an occupational therapist assess the wheelchair so that the best one can be chosen for them.
AMS has a wide range of wheelchairs and all of them have different unique features as well as being able to be custom-made for the patient. If you wish to learn more then click on the button below to see our wheelchair product range.
Home modification will most likely be one of the things that needs to be done. Many safety features such grab rails and handle bars will need to be installed so that the patient will be able to move with little difficulty.
It is also worthwhile to invest in lifting and ceiling hoists as they will allow the carer and the patient to move from wheelchair to bed or vice versa or for similar situations.
AMS has a wide variety of patient lifting equipment that can do this job. We also sell the slings that accompany the lifters and each sling has its own unique function including for toileting and showering. If you wish to view our extensive range then click on the button below.
Inactivity can cause sores on a paraplegic patient. Depending on where the patient is situated it can develop on the back or on the back of the legs. It is recommended to roll them onto his side or stomach for longer period of times to prevent these sores.
Product such as the WendyLett or the EasySlide can assist carers in moving paraplegic patients to a more comfortable position. For more on our manual handling products see the link below.
Improving their quality of life by encouraging hobbies or participation in some sort of activity. Paraplegics need to have something to do other than sitting around doing nothing and this will also help regain their confidence and it will improve their quality of life.
---
Leave a comment