Introducing Archability Concept
Author: Kristina Magathova Date Posted:31 March 2016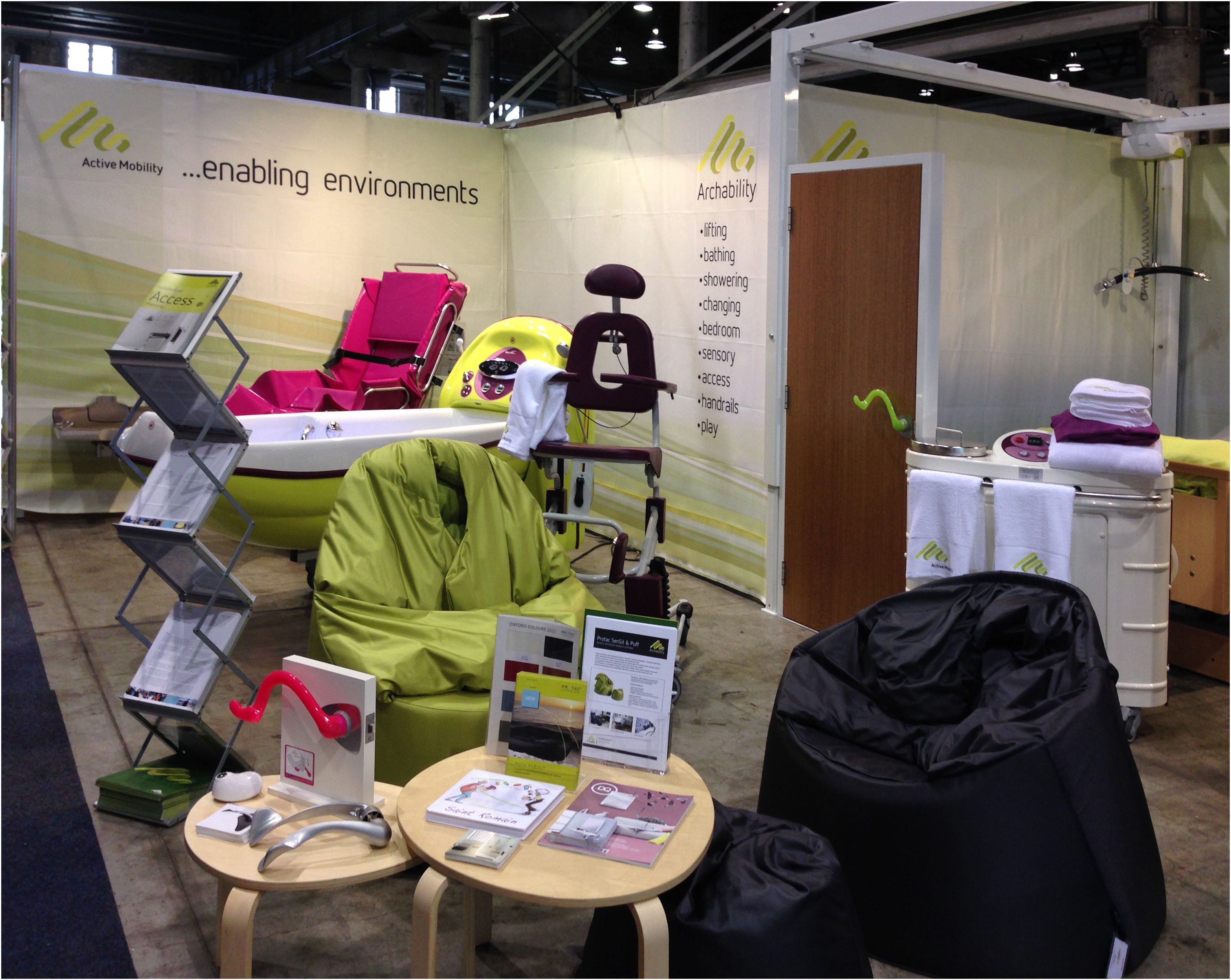 Active Mobility Systems participated in the biggest event within healthcare industry – Australian Healthcare Week 2016- annual meeting place for the Australia's healthcare design, construction and technology industries and the gateway to the right providers for healthcare projects. We are pleased that our new project - Archability concept had such a success during the 3 days of the tradeshow.
With an expanding range of fixtures requiring architectural specification we have launched project Archability – a fusion of architecture and ability delivering uncompromised accessibility to the built environment.
Archability™ is a fusion of architecture and ability encapsulating the need for modern healthcare design to be inclusive of all.
We had an opportunity to present our full range of furniture including:
Overhead lifting systems for diverse patient-centred projects- the most efficient and cost effective way to transfer patients
Accessible bathing and changing products for health and hygiene
Bathroom concept in a range of styles from contemporary to traditional design and in a variety of materials
Furniture for healthcare facilities which are 'homes' not 'hospitals' with aesthetic yet functional furnishing
Design for access- hands-free door handles, hand rails
Accessible recreational activities to all persons- regardless of any disability
Changing places- essential feature of modern community projects
Our Archability ™ range of products allows us to create enabling environments with fixtures ranging from simple grab rails to complex ceiling track hoist systems.
Our premium international partners contributing to Australian Healthcare Week are as follows:
If you missed Active Mobility Systems and its Archability concept at Australian Healthcare Week 2016 and you would like to receive your Archability brochure, download it from here.
If you wish to receive hard copy, click on button below:
---
Leave a comment