Manual Handling Equipment - Slide Sheet
Author: Kristina Magathova Date Posted:28 September 2017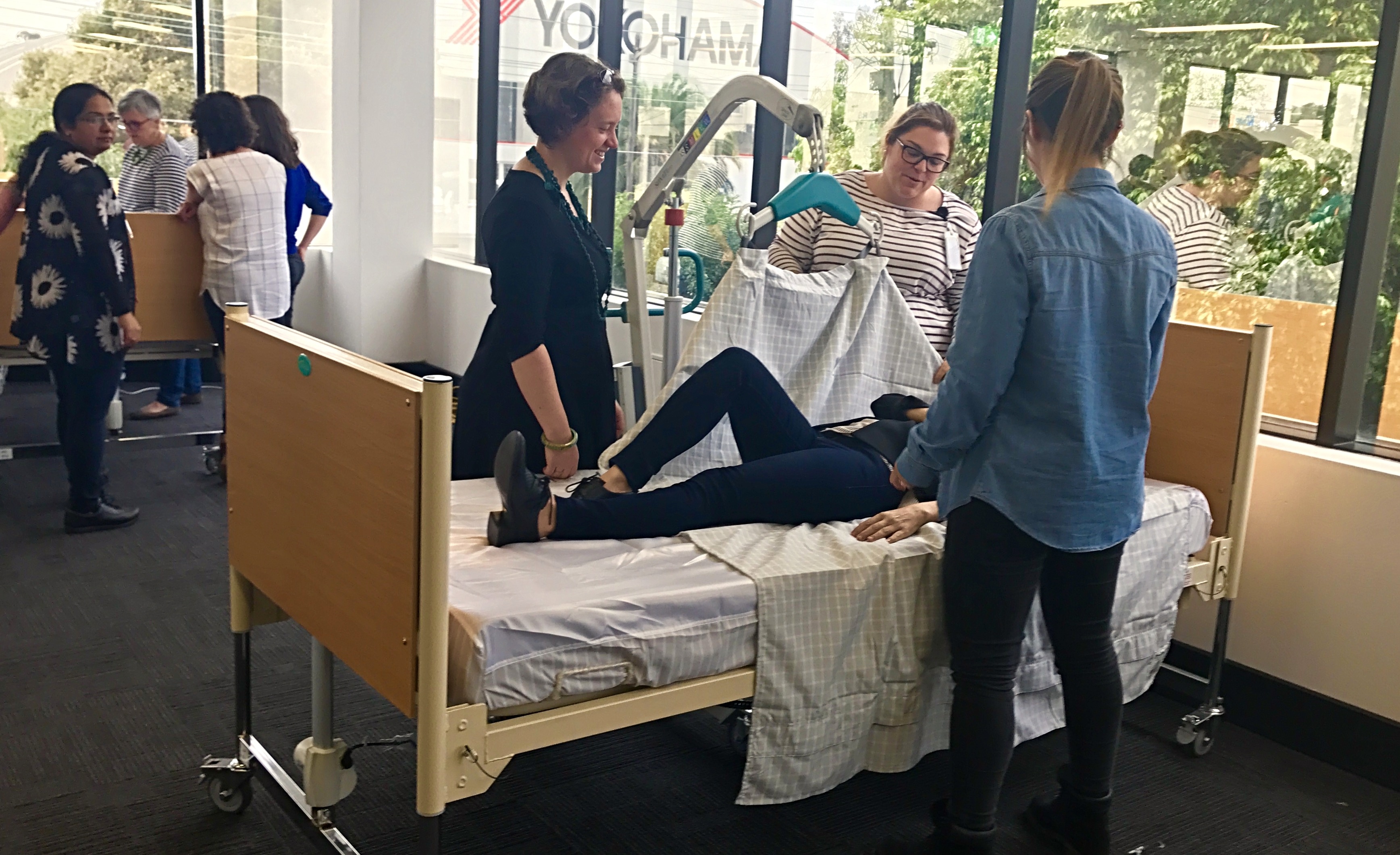 Sliding sheets are one of the most commonly used types of manual handling equipment in the healthcare and aged care industry. They are used for moving patients horizontally on beds, shower trolleys. They are simple to use, however despite their simplicity they do require training to avoid lifting failure or patient and carer injuries.
Sliding sheets come in different sizes and they may be padded or unpadded. They might be used multiple times on the same patient. (More about training here).
Active Mobility Systems offers the WendyLett4Way Sliding Sheets; a sliding drawsheet that can be used in conjunction with the WendyLett base sheet.
To remember:
• Always conduct a risk assessment prior to moving a patient
• Most slide sheet transfers require two carers
• The risk assessment should include skin integrity, pressure areas, wounds, attachments and sensitivities
• Assess pain management
• Encourage mobility where possible
• When moving large patients, ensure there is a sufficient number of correctly sized slide sheets and enough staff for the transfer
• Slide sheets should be accessible beside the bed of the patient for whom they are required – a suitable storage facility is needed, such as a hook, container or fabric holding bag
• When a patient is discharged or moved to another location, or the sheets become soiled, the slide sheets should be sent for cleaning
• Bed to bed transfers should always use both slide sheets and a transfer board
• Most types of slide sheet are designed to be laundered
• The usual slide sheet lifespan is around 80 washes, depending on the quality
• Slide sheets must be inspected for tears and other damage before use
Slide sheets can be used multiple times on the same client and for hygienic reason require laundering before using with other patients.
---
Leave a comment