Normal Slings? Go Specialized With AMS
Author: Nicholas Sutedja Date Posted:7 December 2017


There comes a time where normal slings cannot be used due to a patient or environment's unique situation. Therefore specialized slings are designed to address those issues and to help patients continue their daily routines unimpeded.
Active Mobility Systems has various specialized slings that will benefit patients and allow them to have a dignified solution to their issues.
VIEW OUR SPECIALIZED SLINGS RANGE
The Silvalea Bradbury Turner is suitable for those with a dependent client who has to be turned on their side, which reduces the risk of these clients pushing back and resulting in musculoskeletal pain to those supporting them.
Designed by two professional back care advisors who were looking into ways of preventing back injuries to carers the product has many uses and benefits such as eliminating the static posture of the staff maintaining the client.
It also reduces the total number of staff required for similar duties as well as reducing the strain put on staff due to the client's condition of being unable to turn independently.
The Brandbury Turner also promotes client comfort and allows them to be turned onto each side with minimal manual handling.
For patients who have some sort of plaster cast, or those undergoing orthopaedic surgery, the Silvalea Spica/Divided Leg sling can assist.
It is fitted with comfortable padding and a wipeable Dartex cover along with a hinged back section that raises and lowers when needed.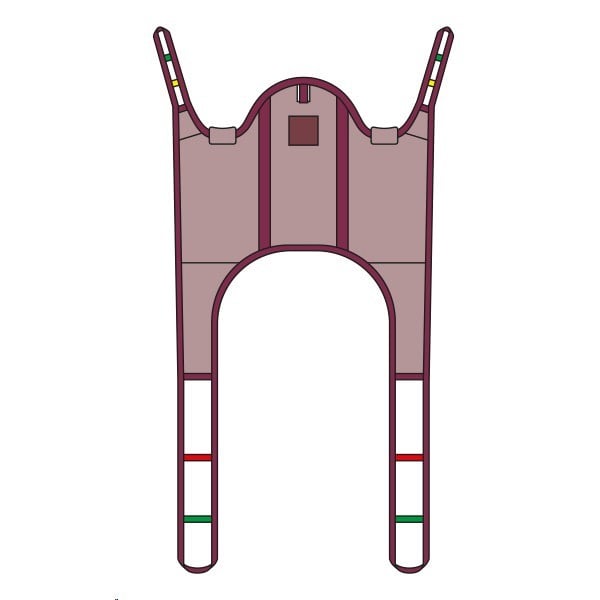 With a weight limit of 220kg the Silvalea Low Convenience Sling is similar to the Low Back Sling, but with less shoulder support. This allows for transfers to be made with the patient's arms on either the inside or outside of the sling.
This is a less restrictive approach allowing for a greater feeling of freedom for the patients while giving enhanced support for the lower back area so it is important that the user has good upper torso stability.
As standard it features a detachable elasticated waist support and has a large opening around the lower body to ensure hygienic toileting and makes changing clothes easier.
As you can see AMS has a few slings available for certain occasions, however we also have generalized slings that are useful for day-to-day routines as well as other products such as scooters, wheelchairs and hoists.
---
Leave a comment