Postural Challenges and Seating Solutions Seminar
Author: Nicholas Sutedja Date Posted:6 February 2018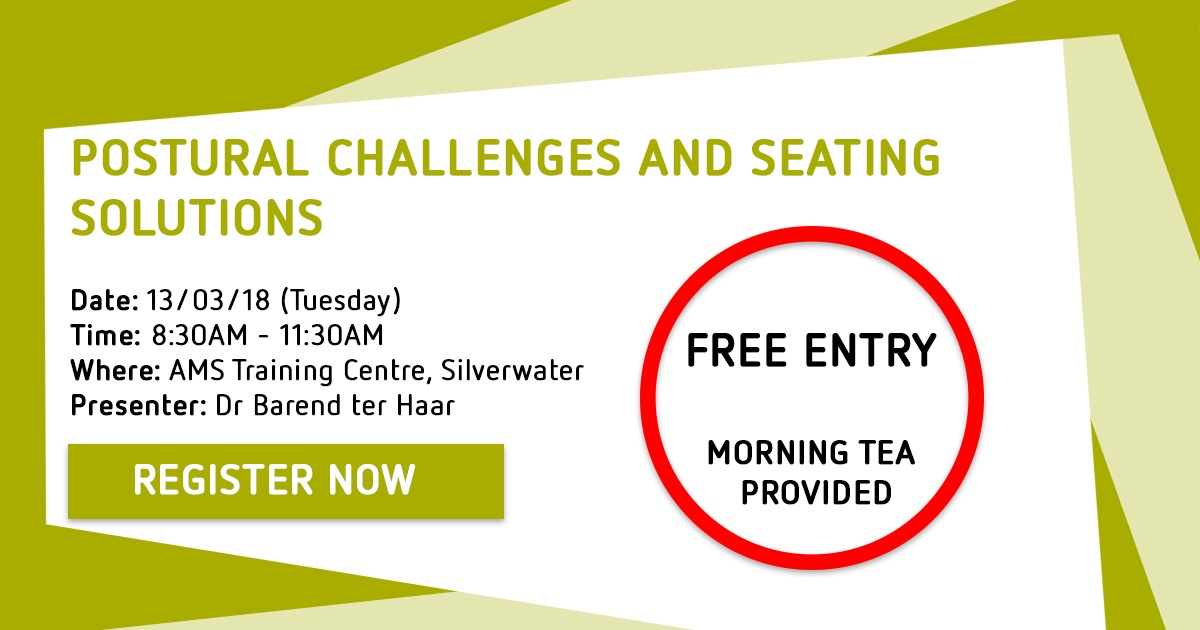 You are formally invited to attend a seminar at Active Mobility Systems by Dr Barend ter Haar. Dr Haar is the managing director of the BES Rehab at Bristol, UK and has been an active member of the ISO Seating Standards Committee for 14 years.
The seminar will be on March 13 and will begin at 8:30AM until 11:30AM
The seminar will cover the following topics:
Beyond Pressure Care: What pressure mapping can and cannot tell us.
Pressure Mapping systems are used increasingly routinely to assess pressure distribution underneath a seated or lying person. How important is 'pressure' as compared with other risk elements between the interface (bed or cushion) and the person? In this session we look at what pressure mapping can and cannot tell us, and how we can make best use of this technology.

What makes a good cushion?
Discussion around the correct balance of protecting tissue integrity and it's associated contributing factors, providing appropriate postural control and functionality (comfort, weight, ability to carry out daily activities, etc.)
What should a good back system provide?
Discussing zones of the back, posterior and lateral support, head control and functionality. We will look at specific clinical challenges and presentations from both a neuromuscular and orthopaedic angle, common functional causes listed and then assessment pointers. Concluding with some biomechanically oriented solutions to clinical and seating challenges.
To register please click on the button below and fill in the form. Morning tea will be provided on the day.
---
Leave a comment