Quantum Launch Event
Author: Nicholas Sutedja Date Posted:16 November 2017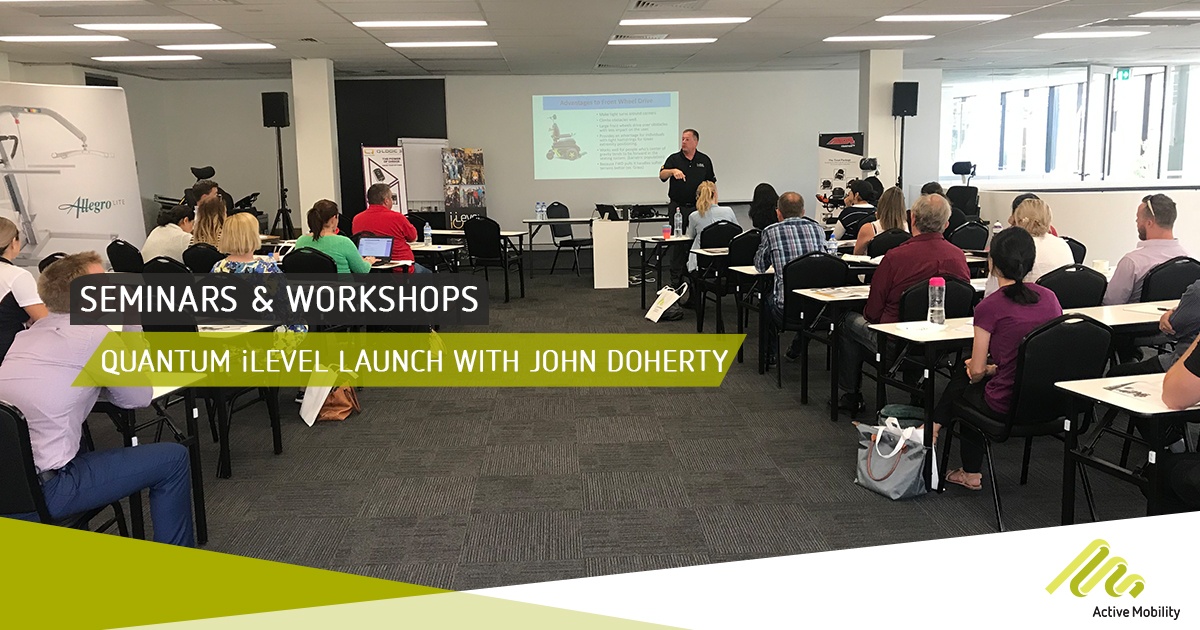 On Tuesday AMS had the honour to host Pride Mobility's launch of Quantum's iLevel power wheelchair and Q-Logic 3 Drive Control.
On that day 23 people came to our Silverwater showroom to attend the event hosted by John Joherty, the director of Clinical Education at Quantum Rehab.
Before that however we hosted a workshop where people can walk around the showroom and look through our products as well as speak to our experienced sales consultants who were more than happy to answer any questions they had.
After that was John's lecture where some of AMS' service team attended to increase their knowledge and learn more about their newest products.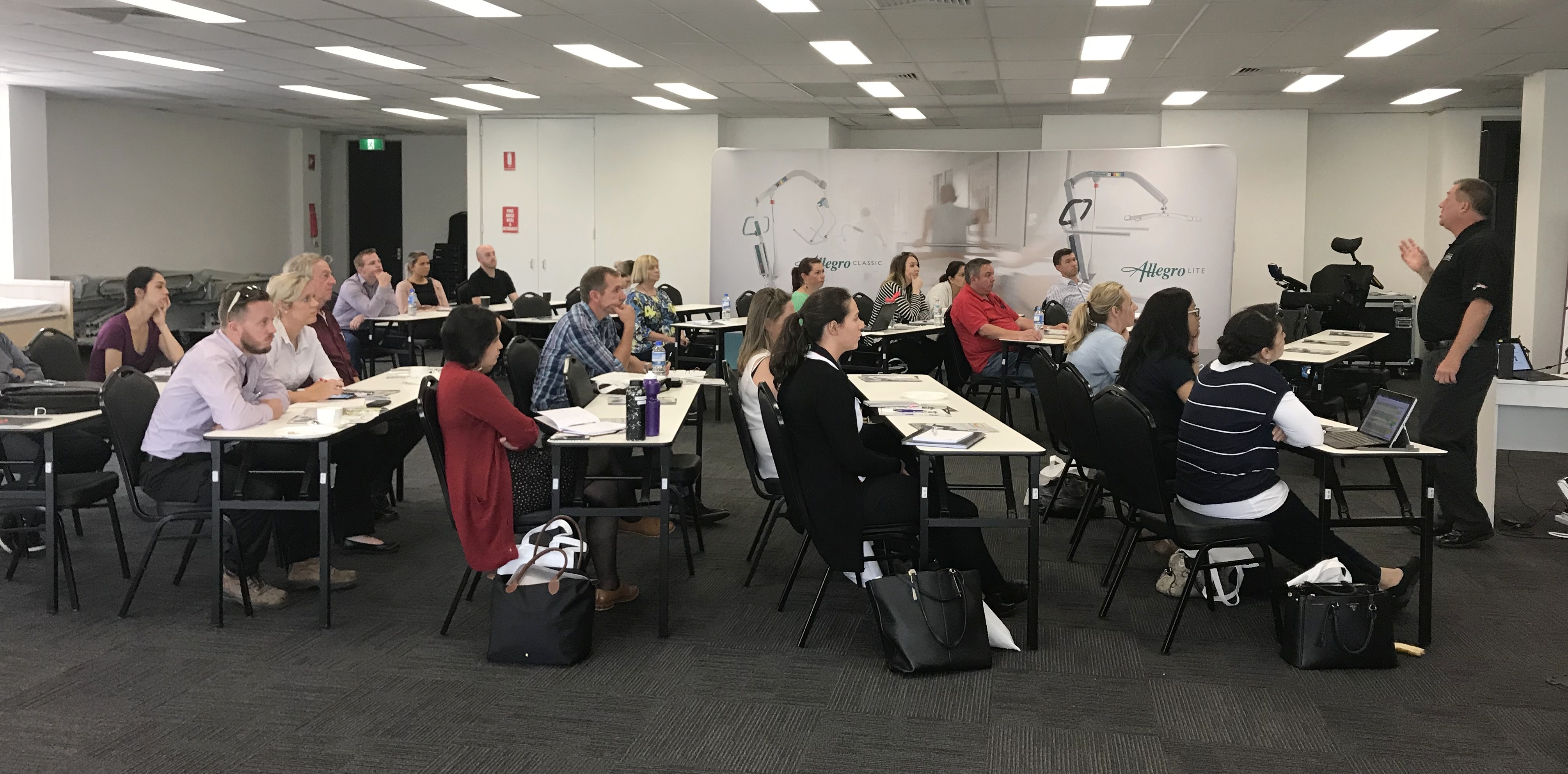 The seminar explained the difference types of power chairs as well as alternate devices that can be used. Similarly the pros and cons of forward-wheel drives, rear-wheel drives and middle wheel drives as each of the drive is different from each other.
One of the most important thing that was discussed in the event was that each client is unique. They each have their own challenges and situations meaning that there is no one chair that would be suitable for every single patient.
Just like each person is unique, each chair will also be unique.
You need to consider a wide variety of factors such as environment, the needs of the clients as well as what the client does on a day-to-day basis.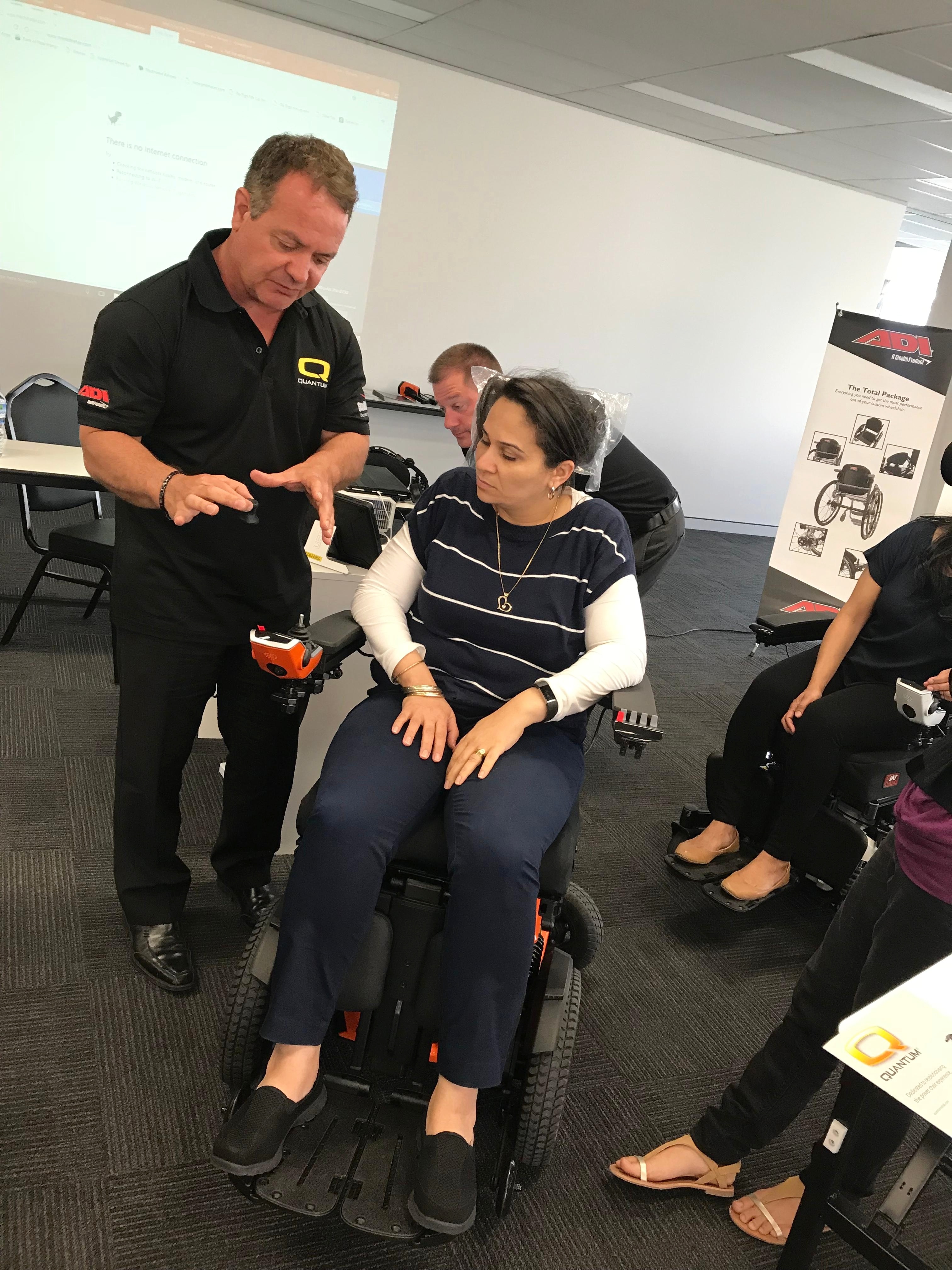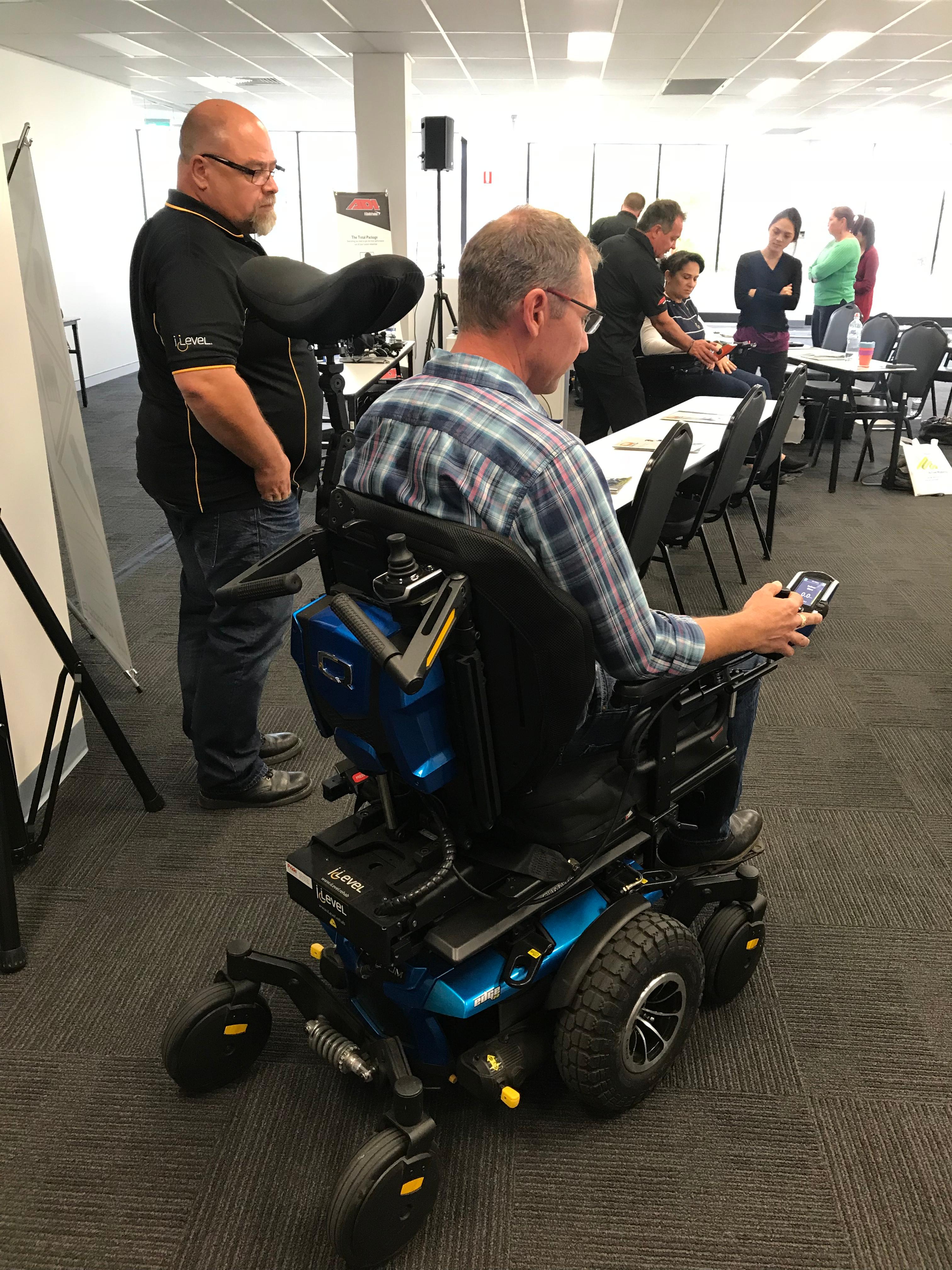 However although that was the main focal point of the seminar John Doherty also talked about the new wheelchair and what it was capable of.
The iLevel wheelchair features the patented Extra Stability Technology that enhances safety for transfers, reach, and numerous other activities of daily living.
With a weight capacity of between 136 kg to 181 kg depending on the model the iLevel power wheelchair improves the daily functionality and quality of life by allowing the product to be elevated while at walking speed (5.6km/h).
Overall the day was a great success and Pride Mobility has come back to us saying that they will come back to AMS if they ever want to hold a similar event.
Additionally we also now stock the same Quantum power wheelchairs that were presented on Tuesday along with a variety of other products from leading brands such as TA, Glide, Invacare, Shoprider and more...
---
Leave a comment