Quickie Wheelchair Range
Author: Nicholas Sutedja Date Posted:27 March 2018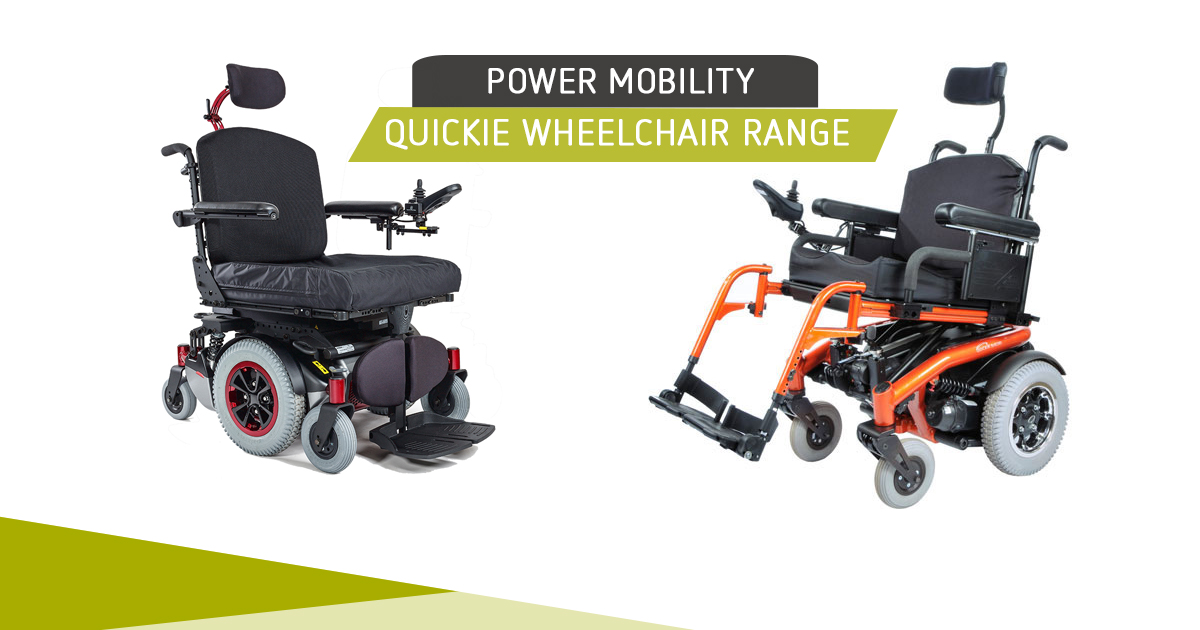 The Quickie power wheelchair range features wheelchairs that are suitable for both indoor and outdoor use. It has the performance and mobility to get you where you want to go and is designed for an independent life. It also comes with a wide variety of drive bases, seating systems and control systems.
GC3 TECHNOLOGY
One of the primary features of the Quickie range is the GC3 technology which consists of Gravity Compensation, Ground Compensation and Gravity Control. What do all of these mean? Essentially it means that Quickie wheelchairs feature a unique interactive 6-wheel suspension and seat suspension which together enhances the stability, mobility and comfort for the user.
It also distributes the weight over a larger footprint and when going downhill or uphill it will stabilize the seat keeping the user comfortable in their wheelchair.
Seat Function
Most Quickie wheelchairs have various types of seats available to them including tilt, shear reduction, recline, lift, power ELR and Power Centre Mount. Each of these seats are unmatched in their durability and reliability compared to other similar seats.
Electronics
Additionally all Quickie wheelchairs offers the industry standard PG drives technology, which are all fully programmable and easy to use featuring integration with infrared and Bluetooth technology.
Intelli-Drive Technology
The Quickie wheelchair range also has the Intelli-Drive Technology which means that it will be able to correct steering errors to improve manoeuvrability at low speed and help maintain a straight trajectory for non-proportional specialty controls or when it is in latch mode in indoor/outdoor environments.
Above are just the general features of the Quickie range, however each wheelchair is different from others depending on the design.
For example the Quickie Xcel 2 is a mid-wheel heavy duty vehicle that features the Advanced Geometric Design (A.G.D) which helps improve the stability, mobility and freedom of the user.
Another example is the Quickie S-636 which is available in two models, SC (Single Powered Option) and MPC( Multiple Power Option); it is designed for performance with a standard 4-pole motors and short wheel base for excellent manoeuvrability.
If you want to learn more about our extensive range of power wheelchairs then click on the button below and see what we have to offer.
But power wheelchairs are not the only thing that we have, we also stock lifting hoists, patient care equipments and even cushions for your wheelchairs. So come visit our website and perhaps you'll find something that will interest you.
---
Leave a comment