Rolling On The Bed: Manual Versus Mechanical Options With Aideen Gallagher
Author: Kristina Magathova Date Posted:31 August 2017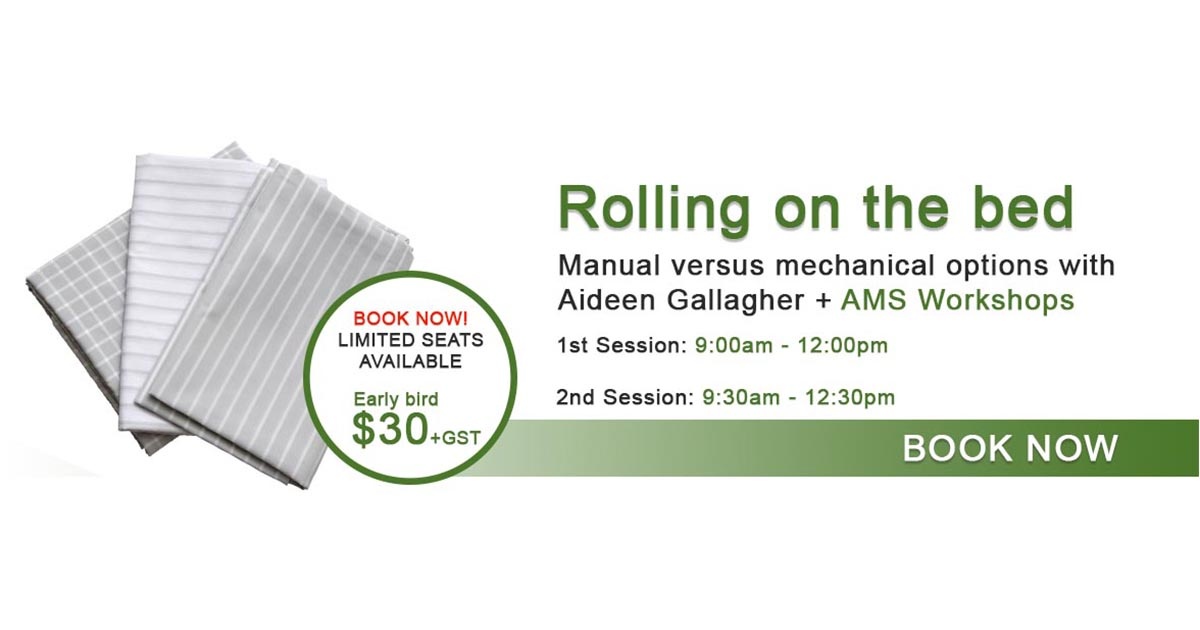 You are invited to the Lunch n Learn Series Seminar" Rolling on the bed: Manual or mechanical methods?", with Aideen Gallagher on the 27th September 2017.
The task of moving a person in bed is significant for the manual handling of people with disabilities. A number of key advances have been made in terms of assistive devices to lower the load on the care giver and reduce manual handling. Do these actually work and how do you know when one of these is worth the investment?
At the end of this seminar you will feel confident with determining creative solutions to manual handling problems in bed mobility. You will know how to make objective and systematic decisions as well as justify your clinical reasoning. With your colleagues, you will unlock creative ways these items of equipment can be used to minimize manual handling and get the best out of the equipment resource. You will feel confident you are bringing up to date advances in manual handling care to your clients.
AMS WORKSHOP
AMS is providing a workshop on mobility wheelchairs, ceiling and floor hoists and a wide variety of slings. The specifying of the correct hoist and sling to suit a client can be daunting task. Have I got the right hoist?, the right accessory?, the right yoke?, the right sling?, the right style and shape?, and the right material??
AMS will cover all these areas and provide tips and pointers on what to look out for when scripting these items. Workshop will be open forum, allowing you to ask any questions at anytime, so the content can be tailored to suit what you need.
When: 27th September 2017
Where: AMS Training Centre (Silverwater)
Presenter: Aideen Gallagher (B.SC.OT, MOHS, MPH)
Cost: Special price $30+GST (originally $40+GST) (Until 8th September 2017)
2 sessions available:
9:00am - 10:30am WendyLett Seminar (90minutes)
11:00am - 12:00pm AMS Workshops (60 minutes)
OR
9:30am - 10:30am AMS Workshops (60 minutes)
11:00am - 12:30pm WendyLett Seminar (90 minutes)
{{cta('f41940b5-5d57-413f-af13-a6f0ab255723')}}
---
Leave a comment