The Great Chair Challenge
Author: Kristina Magathova Date Posted:27 November 2015



When a person loses his ability to move without help, his life is turned upside down. Helping immobile people is a responsibility that comes from heart.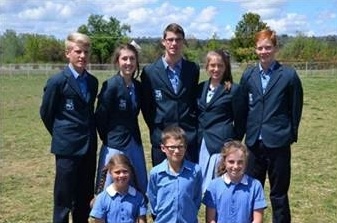 Literally, a split second can change a life, so that many of his future plans become meaningless. It happened to 13 years old, Arne Ovenden from Armidale NSW.
Arne was enjoying his childhood as many others do…he went to school, he played with friends, he had his dream, until May 2015, when he was involved in a devastating car accident which has changed not just his life, but lives of his family too. The accident left him paralysed from the waist down and since that moment Arne is reliant on help from others.
Arne spent 17 weeks at Westmead Children's Hospital, where he was undergoing surgery and rehabilitation. After this long time, Arne has returned back to school - MET School Armidale Campus, happy to see his friends and starting his new life.
Unfortunately, the school that Arne is attending has no wheelchair friendly access. To build this access and make it possible for Arne, MET School at Armidale Campus, together with Arne and his schoolmates will hold fund raising event, THE GREAT CHAIR CHALLENGE on Saturday the 28th November. Arne will be part of the Purple team, where he will have to compete against other teams to win the fastest Wheelchair team challenge.
Aim of this event is also to raise a donation of $5000 to Westmead Children's Hospital who looked after Arne so well.
Active Mobility System has donated $300 to Purple team.
If you like to support Arne and his team, or any other team, click on the button below and donate.
We believe we can help to build easier life for Arne.
---
Leave a comment