Top 3 Popular Floor Hoists
Author: Nicholas Sutedja Date Posted:17 April 2018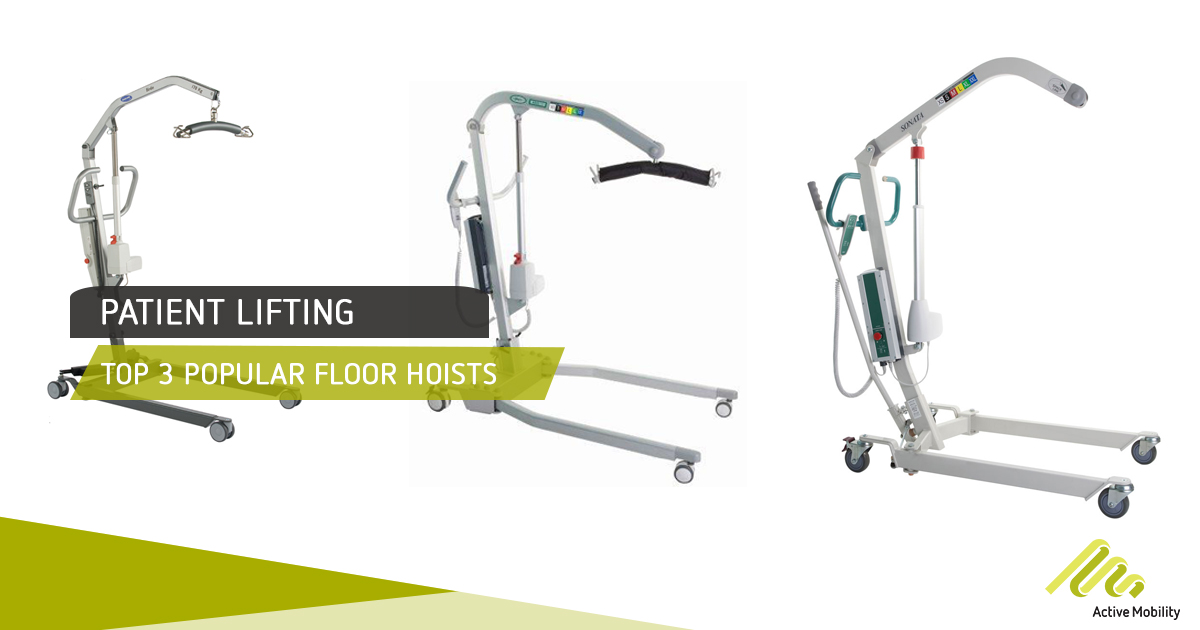 Lifting floor hoists are used to lift people from the floor, or anywhere really, to a standing position before being transported to wherever they need to go. It is versatile meaning any sling can be attached to them making floor hoists optimal products for showering and bathing.
At AMS we have a wide range of lifting floor hoist and we have chosen our top three most popular floor hoist for you to look over.

Made by Allegro the Ares lifting floor hoist has a SWL of 155kg with an electric up and down mechanism.
The Ares can be used in an aged care or domestic situation and is made of a lightweight aluminium material and can be dismantled without tools if it needs to be transported.
Additional features includes a foot pedal control for leg adjustment, quick release yoke and 100mm front castors as well as 125mm locking rear castors.

This medium sized hoist has a SWL of 200kg while retaining a compact, ergonomic design.
The Alto Lift 200 is the hoist of choice for institutional use or home care with an enhanced floor lift capability while being compatible with standard spreader bar or tilt/pivot frames.
Battery powered it features a Space Link device, which is designed to increase maximum lifting height. When the battery approaches a low charge it makes an auditory alarm to alert carers about it.

The Birdie 180 by Invacare maximises space for the user even when the hoist is in its highest position. It gives a comfortable lift and transfer as the user can easily be rotated in the hoist.
The Birdie 180 also has maximum security as it has a snap-lock system to minimize the risk of an accident not to mention that it is easy to handle because the hoist can be dismantled easily and folded up without the need for tools.
With an SWL of 170kg it can be configured to the needs of the user through its range of spreader bars and sling range.
This is by no means all of the hoists that we have, we have other popular hoists that we sell and you can view them all on our website at our floor hoist range.
---
Leave a comment