Top 5 Popular Compact Scooter
Author: Nicholas Sutedja Date Posted:11 January 2018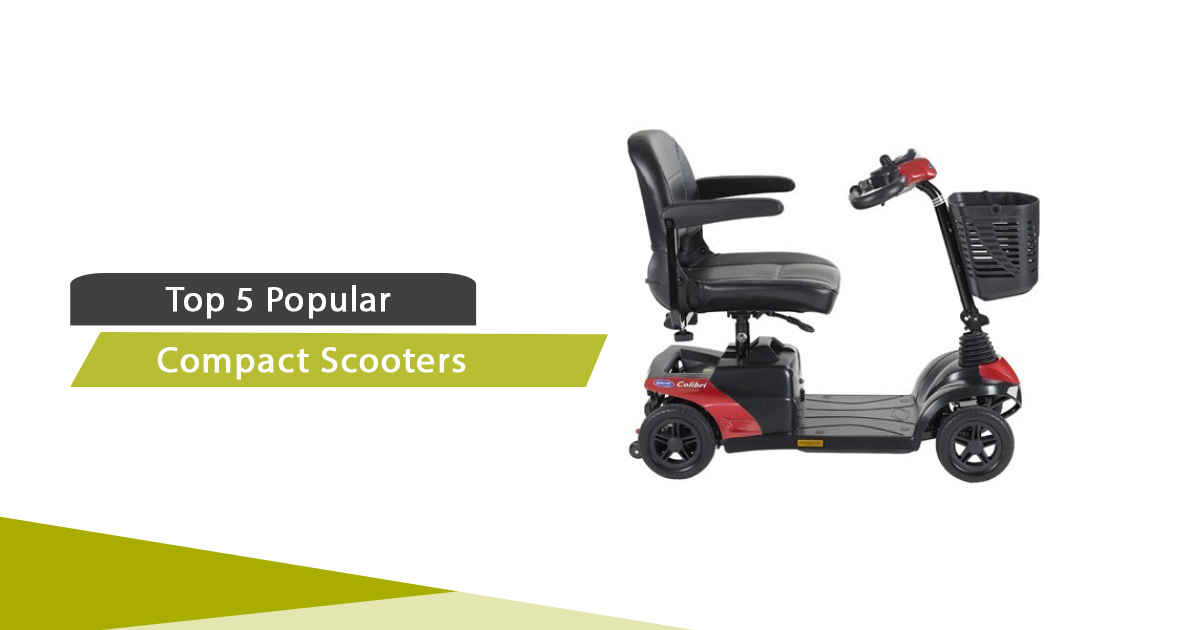 When we think about scooters we usually think about the big, bulky scooters that are heavy to lift and more than likely you probably can't put them anywhere.
However here in AMS we have a range of compact scooters that you can pull apart and put in the back of your car, or just fold them and put them somewhere that fits.
This makes it easy to travel around long distances as you can put your scooter then when you arrive you can reassemble it with little to no difficulty at all.
Below we will explain the top five most popular compact scooters that our customers have bought from us.
BROWSE THE SCOOTER RANGE STORE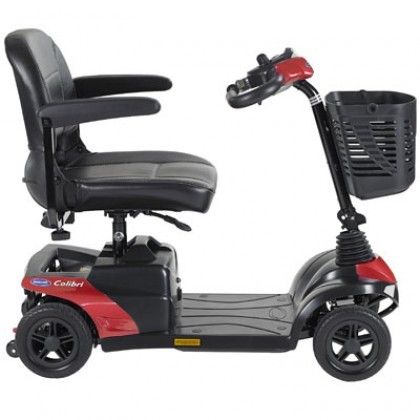 Starting off our list at number one is the Colibri Compact scooter. Those who enjoy an independent lifestyle will appreciate this stylish yet simple scooter.
With its unique LiteLock system the Colibri can be dismantled in less than a minute without the need of any tools before fitting neatly into any car boot. In addition its small footprint makes manoeuvring in tight or limited spaces a breeze.
With a weight capacity of 136kg while weighing only 49kg it is a lightweight scooter with a travelling range of 16km. This makes it one of our top products and for a limited time we have a special on the Colibri which has been reduced by 20%.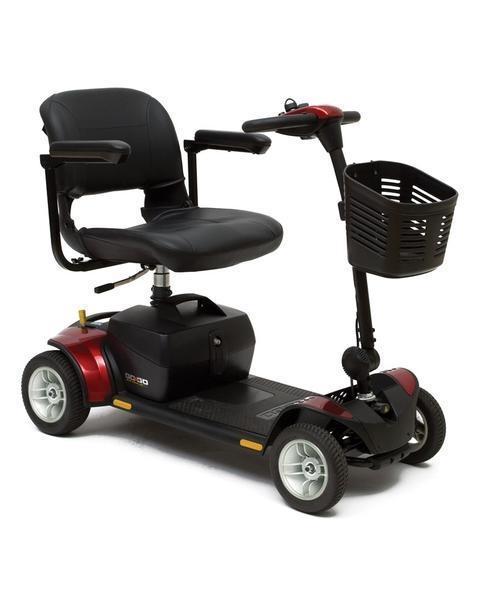 The new and improved GoGo scooter by Pride features an auto-latching lockup mechanism that allows for the disassembly of the scooter with one hand only possible.
A weight capacity of 136kg, the microprocessor-based controller offers optimal power management and safety along with a wraparound easy-drive tiller to allow larger and limited dexterity riders the benefits of a scooter.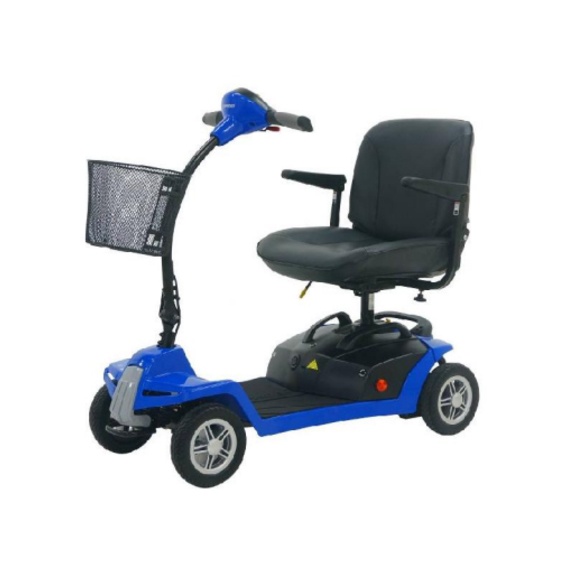 Shoprider's newest portable scooter comes with an upgradable batter size, increased leg/foot room and updated tiller design.
Easy to dismantle and reassemble it comes with flat free tyres and swivel padded seats and lift up arm rests. These features are combined with many of the features found in the larger Shoprider models making it very popular with users.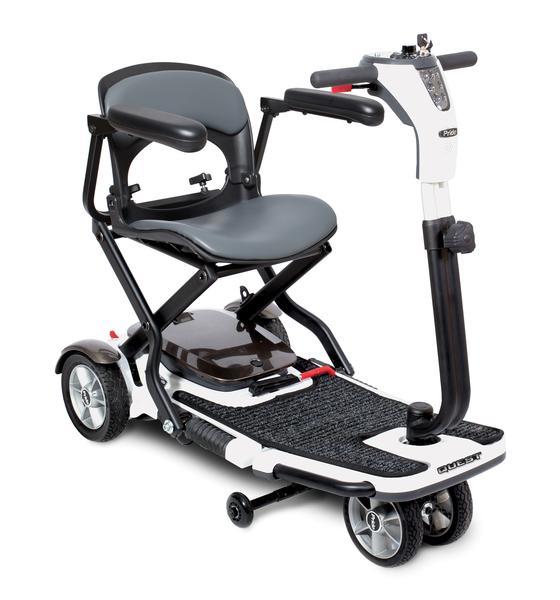 If you're the active type of person and love going to the outdoor then the Pride Quest Folding Scooter might be the right fit for you!
Transportable and foldable the 4-wheel Quest scooter offers great performance with a maximum speed of 6km/h with a range of up to 20km.
Providing a comfortable and convenient ride it is easy to operate not to mention sleek and stylish. The Quest scooter can fit into any closet, corner or vehicle trunk and can be stowed upright or laid down.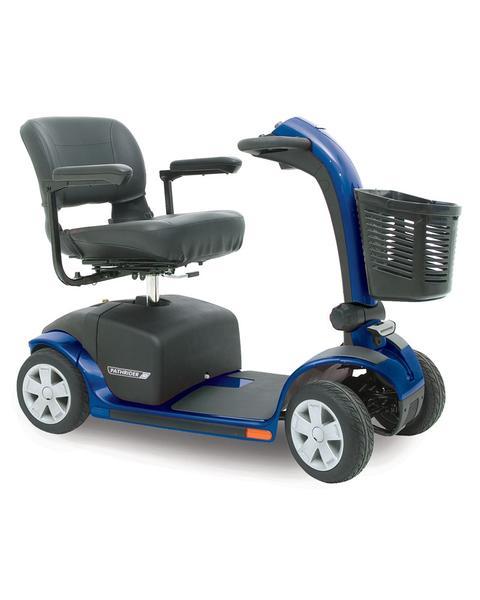 Rounding off our list is the Pride Pathrider 10. Sleek and sporty it delivers high performance along with new features and feather-touch disassembly.
Features includes auto-connecting front-to-rear harness, easy drive tiller with wrap-around handles and Pride's exclusive non-scuffing and puncture-proof wheels.
The plastic seat is light weight and molded with viscoelastic foam inserts for increased comfort along with pinchless hinges and eight-position seat rotation.
Of course while these five are our most popular compact scooters AMS has a wide variety of every day and heavy duty scooters as well along with hoists, slings and other mobility aid products.
Come visit our Silverwater showroom or our website to view what we can offer you.
---
Leave a comment