We Have Moved To Silverwater
Author: Kristina Magathova Date Posted:1 September 2016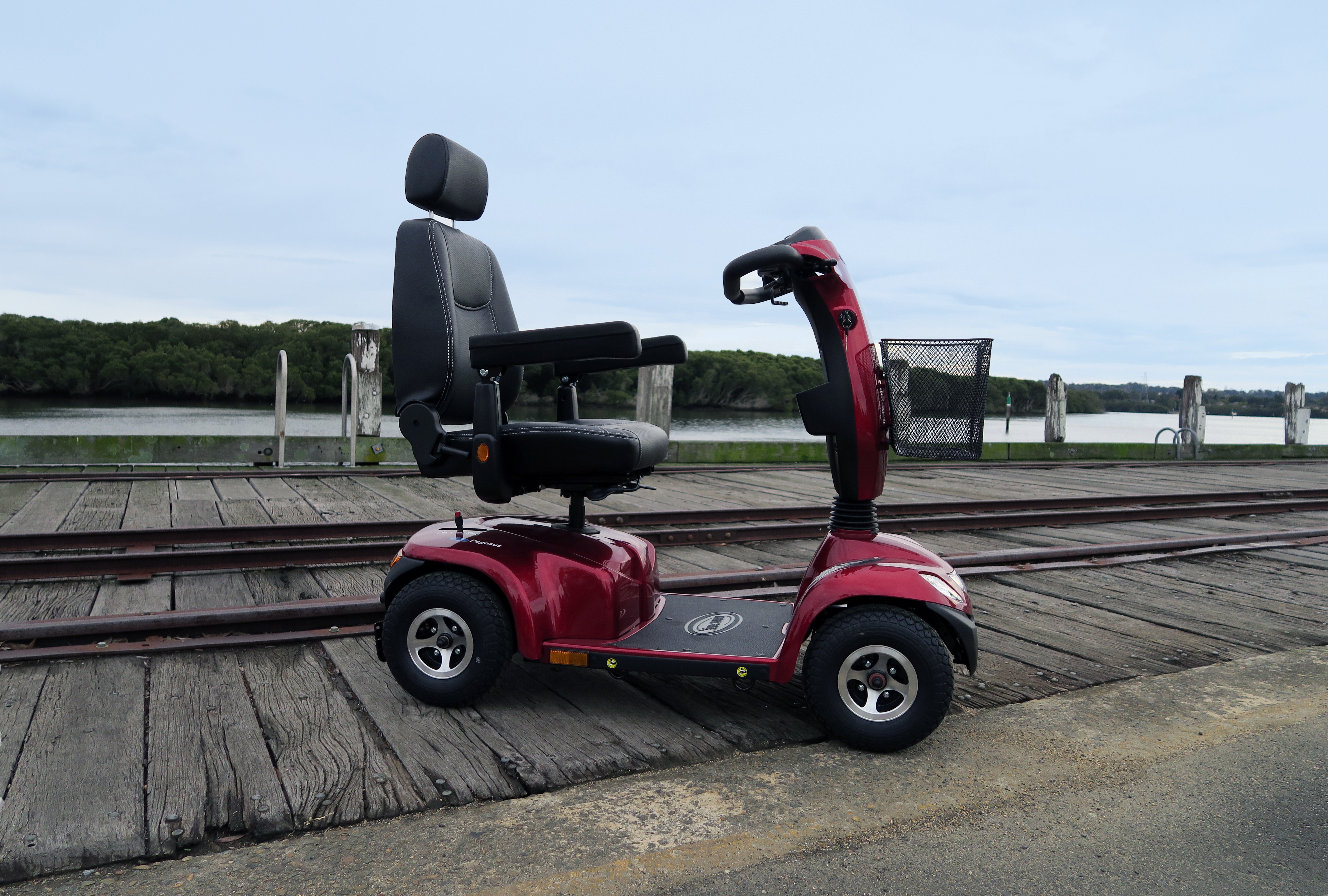 Over 20 years ago, Active Mobility Systems opened their office at 30 James St Lidcombe. In 2008, we acquired the neighbouring premises and expanded into number 32. Now, in 2016, having long out grown the space available, we have finally made the move and relocated to Silverwater. The 22nd of August was the first day for AMS employees in their brand new offices, warehouse and workshop.
The main reason for this big change was the need for larger showroom. We can now keep a wider range of products that we were not able to display in Lidcombe because of limited space. Now we are able to walk you through various product zones that display the full range of choices available.
Our mobility equipment sector, showcases a range of power wheelchairs and scooters from notable brands such as Glide, Sunrise, Quickie, Pride, Shoprider and Invacare, and displays a variety of accessories, ramps, seat cushions, back, head & foot supports. The options are almost endless, but our mission is to identify what is best for our clients.
In the manual handling and patient lifting area, we have a large range of floor hoists such as the Allegro Alto, Sonata and Salsa models, and the Invacare Birdie hoist. Ceiling and wall mounted track & hoist systems from Luna and Freeway are on display along with free-standing gantry systems and special purpose lifters that are portable or for bariatric applications.
Our full scale model of the "Changing Places" concept is an advocate for fully accessible public toilets with change tables and hoists for people with severe or profound disability. Designed with councils, architects of public places in mind, this working model will show planners at first hand the requirements of an accredited facility.
Other products and brands our clients will be able to see and trial in the patient care section of our showroom include fall prevention systems from Posey, Marsden weigh scales, Protac sensory integration chairs, Reval and Ergolet bathing systems, shower trolleys and change tables….and so much more.
Our facility even incorporates three consultancy rooms that are available to therapists as a meeting place for their clients. Here they can discuss and trial the range assistive technology items that are available to improve the quality of life for people living with disabilities. We will be able to take all the measurements and requirements for custom made products such as patient lifting slings, cushions and wheelchairs, and create the "order on spot". This process is super fast, and will speed up the delivery of vital equipment to the client.
We are also excited about running training sessions and seminars in our large board room and conference room facilities which are available to OT's, industry speakers and clinicians.
Our vision is to increase awareness about the range of products that are available to assist our clients and make them happy and comfortable. We aim to bring you great service and products for another 20+ years from our Silverwater headquarters.
We would love to hear you! Send us your experience with AMS rep. and get into draw to receive 1 of 5 gift bags from us. Enter here for your chance to win. Winners will be announced on Thursday, 8th September.
---
Leave a comment