Your NDIS Journey
Author: Kristina Magathova Date Posted:12 June 2018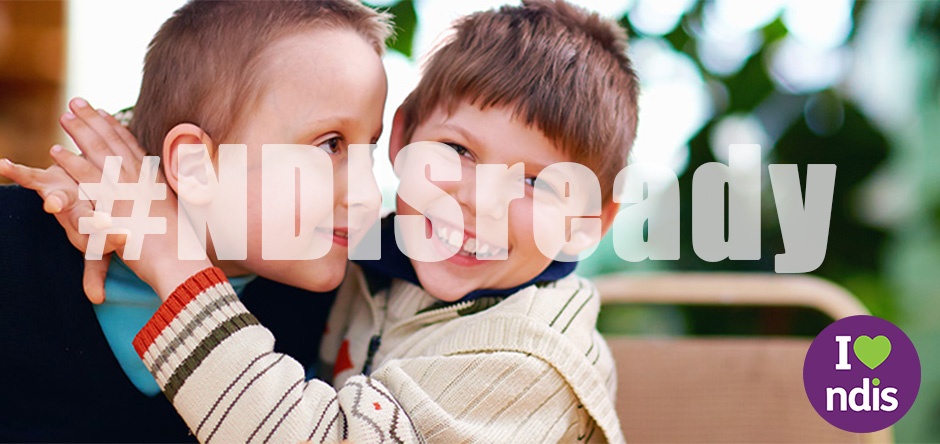 The National Disability Insurance Scheme (NDIS) will provide all Australians under the age of 65 who have a permanent and significant disability with the reasonable and necessary supports they need to enjoy an ordinary life. The NDIS will help people with disability achieve their goals.
This may include greater independence, community involvement, employment and improved wellbeing. As an insurance scheme, the NDIS takes a lifetime approach, investing in people with disability early to improve their outcomes later in life.
The NDIS also provides people with disability, their family and carers with information and referrals to existing support services in the community.
How to transition to the NDIS
1. Prepare for your NDIS Meeting
Think about your future goals- what do you want your life to look like?
What's worked well and what has not?
Talk to your existing providers to find out what you need to meet this.
Think about all your needs, how will you coordinate services, select providers, manage finances as well as achieve your goals.
What is fair for your carer to provide and where do you need paid supports?
Who do you want to have at your planning meeting?
2. The NDIA contacts you
The NDIS may take time to process your application
You will receive either a phone call or letter to organise a meeting for you with your Local Area Coordinator
3. Communicate your needs
Make sure your support person is able to come to your planning meeting.
Be open and honest about what you really need help with.
Bring your pre-planning document with all your needs listed.
Remember to consider your physical, mental and social needs.
Meet with you Local Area Coordinator.
4. Get your plan
Keep an eye out for your letter in the post.
Instruction are in the letter to get onto the portal.
Check the NDIS portal for your plan.
5. You received your plan
You can contact any disability institution about your plan.
You will meet your OT/Carer who will help you with your needs
6. You know your needs…what now?
Contact AMS to arrange an appointment for equipment trial/measurements or other services.
You may visit us with your OT in our Silverwater Office, which incorporates consultancy rooms so you won't be disturbed while trialling equipment. Alternatively, our consultants can visit you at your home or day facility.
By visiting us here at Silverwater you will be able to view, discuss and trial a larger range of assistive technology items that are available to improve your quality of life.
We will be able to take all the measurements and requirements for custom made products such as patient lifting slings, wheelchair cushions and seatings as well electric wheelchairs and create the order there and then. This process is super fast, and will speed up the delivery of equipment so you can start using it as soon as possible.
If you want to browse through our extensive range of products then come visit our website by clicking on the button below.