Bedside Commodes Under $500
Author: Kristina Magathova Date Posted:13 November 2018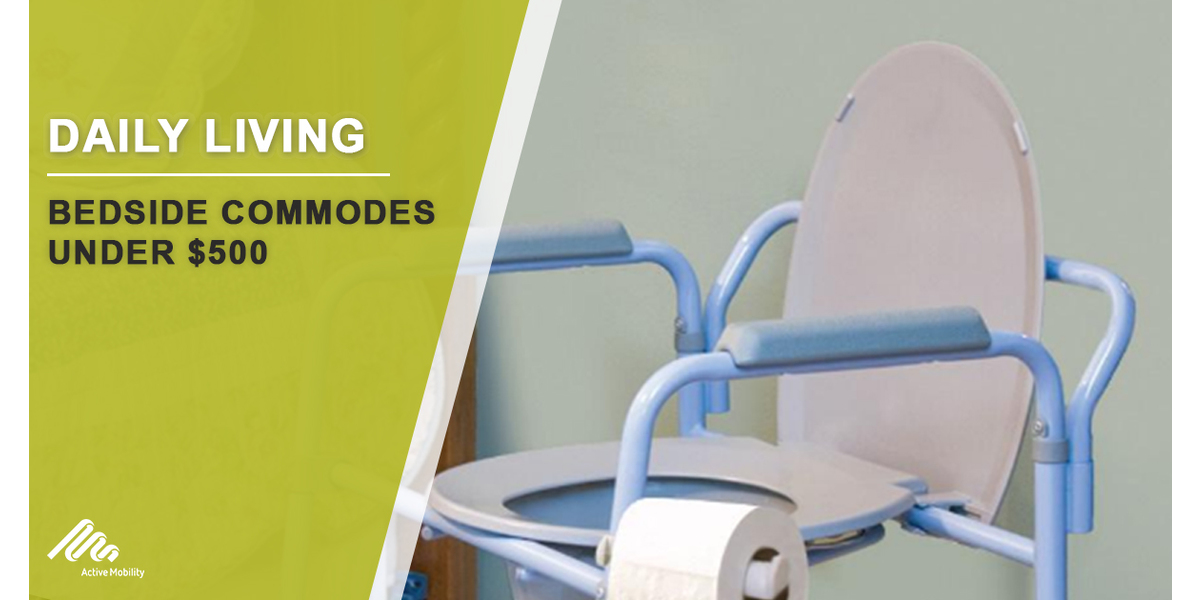 A bedside commode is a moveable toilet that doesn't use running water. It has the appearance of a char with a toilet seat and has either a bucket or container underneath; this container can also be removed for cleaning after it has been used. It is commonly used, as its name implies, at the bedside by patients who are unable, or have difficulty, getting to their bathroom by themselves either because they don't have the strength to do so or enough time.
We have a wide range of bedside commodes available and we always try to find the right products at the right price for our customers. Below are our top 5 bedside commodes under $500.
Starting off at $406, the Deluxe Bedside Commode comes standard with a padded seat cover that can slide back easily for access to the commode. Additionally it comes with a three-sided vanity skirt that conceals the removable bowl. The seat height can easily be adjusted and for additional comfort there is also a padded seat and armrest.
Similar to the Deluxe Bedside Commode, it's half the price for only $249, the Standard Bedside Commode features a removable padded seat, padded backrest, toilet seat and commode bowl. For additional safety it features non-slip rubber tips and the seat height can be adjusted to the liking of the patient.
The name says it all. It's a bedside commode that can be easily folded for only $183. Made from lightweight aluminium it has the traditional toilet seat, lid and removable commode bowl. Similar to the other bedside commodes it also has an adjustable seat height.
Your simple, standard bedside commode that does exactly what it was designed to do. Costing $149 it has a removable padded seat, padded backrest, toilet seat and commode bowl the standard bedside commode's height can be adjusted while the armrest can be moved to assist in transfers.
There may only be a $1 difference between this one and the previous bedside commode, however this particular bedside commode can also be used as an overtoilet aid. Featuring removable toilet seat, lid, commode bowl and back support and again the seat height can be adjusted to suit the needs of the patient.
Of course we do have other types of products for both the elderly and the disabled including mobility scooters, electric wheelchairs and daily living aids. If you're curious as to what we sell you can also come to our Silverwater showroom where we have a wide variety of products on display. Otherwise feel free to browse through our online store and if you have any questions our experienced sales team are ready to assist you.