DIY Your Quote
Author: Nicholas Sutedja Date Posted:5 June 2018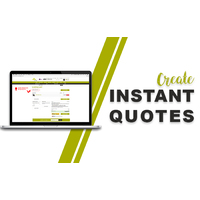 Often when you want to purchase an equipment you may wonder how much it will cost if we deliver it for you. Here at Active Mobility we often have people asking us to send them a quote and we would happily do it for them, however what if I told you that you can do it yourself?
That's right now we have created an online quote system meaning that you can send the quote yourself and receive it right in your inbox.
How do you do it? It's simple. Just follow our step-by-step guide and you'll be able to send the quote by yourself.
Please keep in mind however that the quote system will work for products that have prices. For products that do not have a price shown on the website please call us so we can process the quote for you.
1. After you have selected the product(s) that you wish to receive a quote on go to your checkout page.
2. On the checkout page click on 'CREATE QUOTE FROM CART'
3. You will then be taken to the Quote page where you will have to fill in the form.
4. After you have filled in the form if you are an NDIS customer please fill in the questions as shown below. Otherwise go to step 5.
5. Once all is completed click on 'Confirm & Process Quote' and the quote will be sent to your email address.
There simple and easy to use. Now when you want to find out how much it will cost for you to send a product to where you want it to go, you can just jump onto the website and have the quote sent to you right away.
---
Leave a comment