Recliner Lift Chairs Below $1500
Author: Nicholas Sutedja Date Posted:27 November 2018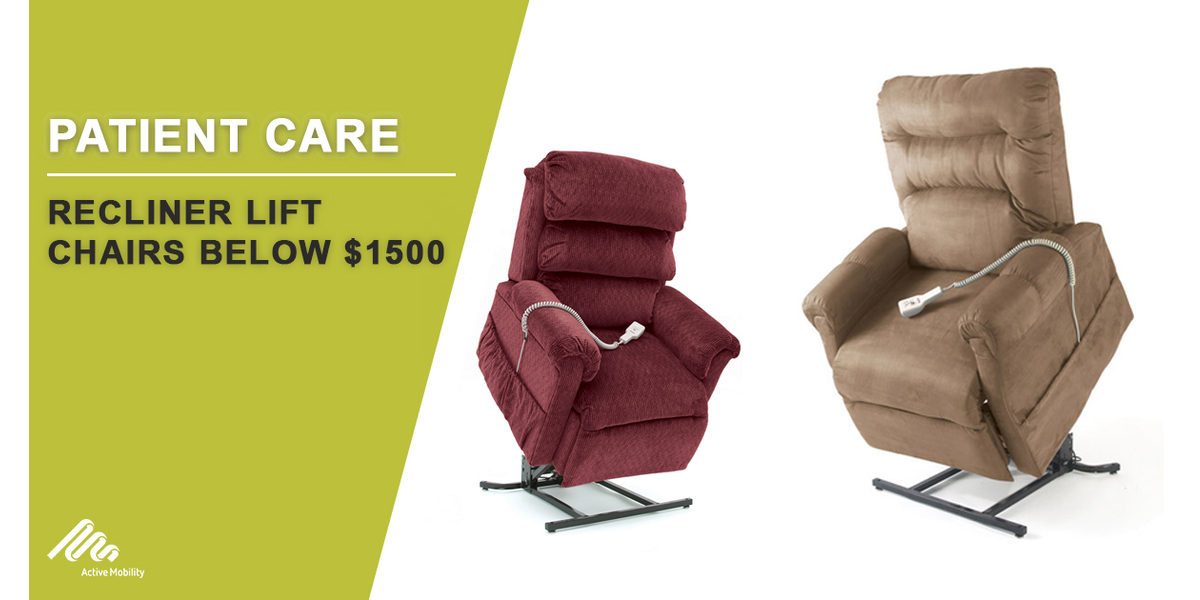 Power lift chairs, or recliner chairs, are designed to elevate and tilt to allow patients to sit without too much trouble. Most reclining chairs feature a control box that allows for that very same lifting mechanism.
You may find that while you're browsing through our range of lifting chairs for sale that you see words such as 'Single Motor' or 'Dual Motor'. Simply put it means that a single motor allows you to raise your legs or recline the backrest however it must be done in a certain order. On the other hand dual motors allows many more options than a single motor would be able to do such as having the backrest and legs move independent of each other.
With all these amazing features you may think that power lift chairs are pricey, while that could be true, here at Active Mobility Systems we have lift chairs for sale that are affordable and below $1500.
At $995, the Manor Recliner is our cheapest reclining chair, with all the features and comfort you expect from a power lift chair. It has a waterfall style backrest that provides superior comfort with padded legrests that synchronise with the backrest. A full chaise pad provides additional legrest support and comfort and you can also adjust the padding on each layer of the backrest. To round it off the Manor Recliner comes standard with a magazine pocket and hand held controller that's simple to use.
Available in three different colours and starting from $1081 this single motor lift chair, like all other Pride Lift Chairs, are designed to be the ultimate in lift chair comfort, style and performance. Utilizing Pride's patented, quiet and state-of-the-art lift system the Pride 560 allows you to recline further than any other lift chair. Additionally Pride Lift Chairs have an integrated emergency battery backup system so that even if the power in your home falls, the Pride 560 will still keep on working.
The first of its kind the C5 features a three position lift system along with steel frame construction for enhanced strength durability. Available in three colours and starting from $1400, all upholstery components are fully removable with seat-to-floor height and seat depth able to be custom-made to tailor to the individual's needs.
These are our top three reclining chairs for sale below $1500, naturally we have many more lift chairs for a wide variety of clients and patients. Active Mobility Systems always ensures that our customers are given the best products that suits their needs so that they can live life to the fullest. If you're interested in our lift chairs or want to know more you can call us on 02 9649 2111 or email us at Sales@activemobility.com.au.