Dealing with Disability: Care Tips for Caregivers
Author: Nicholas Sutedja Date Posted:14 August 2018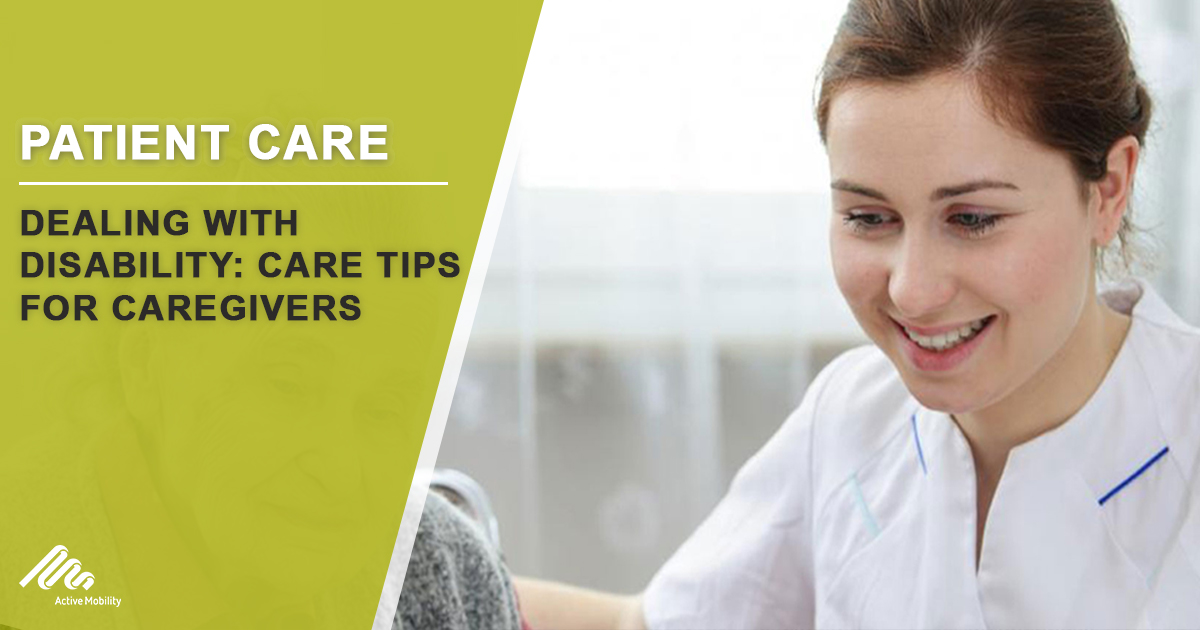 Caring for your loved one at home may require some home and routine modifications. As the carer, you will also need to learn a few things to take care of yourself and your patient.
Following are some guidelines you can follow when taking care of a loved one with physical disabilities:
Preparing your loved one's physical environment
Carers need to create an environment that is comfortable in accordance with their loved one's physical needs. You can consult your doctors how you can enhance the accessibility, comfort and safety of your home specifically for your patient's requirements.
Understanding your patient's needs is not always easy as they are still learning themselves what they require. So try to watch out for irritants such as objects, textures, sounds or lighting that cause discomfort or agitation. Also, try to keep rooms and hallways as spacious and clutter-free as possible.
Learning proper body mechanics
The physical demands of lifting or transferring a loved one from one point to another can put both you and your loved one at risk. Learning the right body mechanics will help you both be effective and capable.
Good posture is the foundation of good body mechanics. As a caregiver, you need to practise proper posture at all times to lessen the strain on your spine and prevent musculoskeletal difficulties.
Make sure to wear the right shoes to prevent tension. As much as possible, sit in supportive chairs and keep your head erect to prevent slouching. A cushion to support your lower back will help maintain your spine's natural curvature.
Take care not to strain your back, even in doing regular activities. Leaning on your hips while you're standing adds pressure to your back. It also has an effect on your neck and shoulders.
Standing in a fixed position for too long adds strain to your body. Be mindful of redistributing your weight from time to time.
Lifting Tips and Techniques
Lifting the patient starts with proper communication. Put them at ease. Tell them how you plan to move them and where you're taking them. Don't rush through the process.
Use your hips and legs instead of your back. Keep your loved one close to the centre of your body. Bend your knees, not your back, as you lower your patient.
One of the best ways to ensure mobility for your patient is through medical slings. This device provides you with an easy solution for lifting and transferring your patient.
You can have your medical sling tailored to your loved one's mobility type and the purpose of the lifting manoeuvre. Investing in a medical sling will allow you and your patient adequate comfort and support.
Active Mobility's Range of Medical Slings
Active Mobility has a wide range of medical slings suited in varying configurations, styles, colours and sizes. We also offer custom sizes for a better fit.
We are an established provider of powered rehabilitation equipment in Australia. We are committed to enable and empower disabled members of our community. Part of our mission is to provide intelligent mobility solutions, resulting in an improved quality of life.
Contact us on 61 2 9649 2111 for any enquiries.