Frequently Asked Ramps
Author: Nicholas Sutedja Date Posted:4 September 2018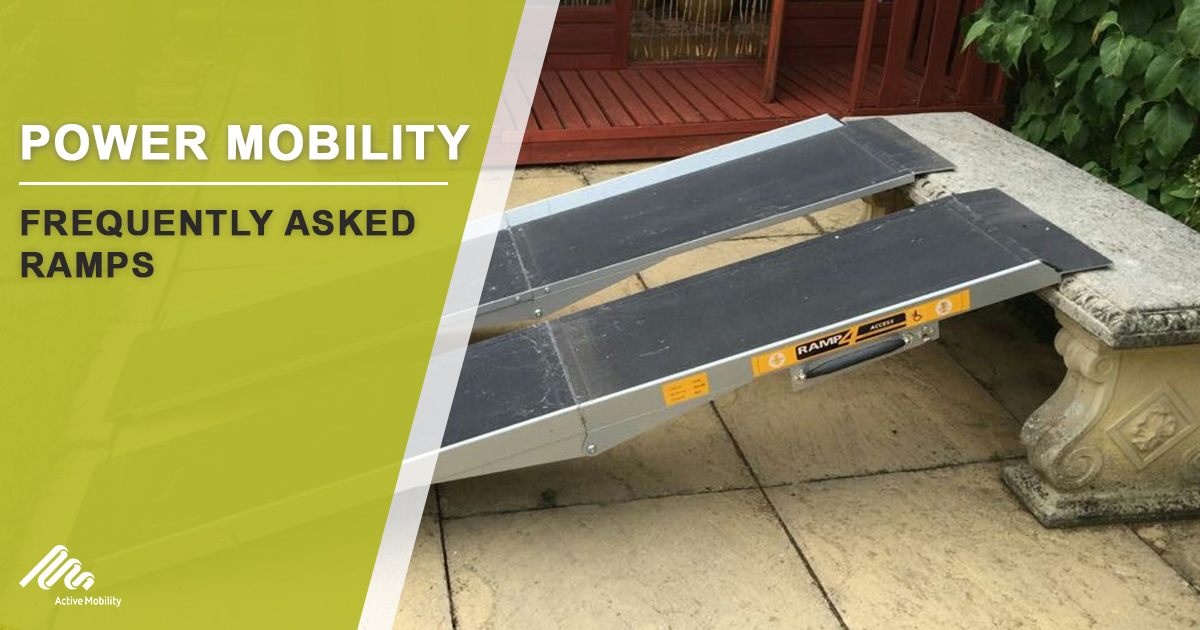 Active Mobility Systems provides a comprehensive range of wheelchair ramps to homes, healthcare facilities and educational institutions throughout Australia. We aim to improve the lives of as many community members as possible with an expansive selection of ramps including economy and premium wheelchair ramps.
With a goal to provide the best quality products, our mobility ramps for sale are sourced from the most trusted names in Australia. From our Invacare portable ramp to our CareQuip rollup ramps, you are assured of the product's design, durability and performance.
Although ultimately our ramps all do the same thing, each of them have their own unique features that makes them stand out from the others. We'll show you our top 3 most popular ramps that customers often ask about.
The Telescopic Ramps are ideal for wheelchair users requiring the assistance of an attendant, it can extend and shorten in length to suit individual needs and it's non-slip tread provides greater traction. The underside of the ramp is also covered with a non-slip rubber surface for additional safety and the ramp also features a safety catch lock to secure the ramp and ensure that it stays together when not in use.
Supplied as a pair it can take on a maximum load of 180kg on both ramps making it suitable for both wheelchairs and scooters. It's lightweight robust construction means that it's easy to use and transport plus the nylon carrying strap certainly aids in transportation.
The Economy model of the ramp is a much cheaper option compared to the Premium, however the Premium option is made of a higher grade of aluminium frame. Additionally the Economy model has a grip tape attached to the end of the unit, but it will wear over time compared to the Premium which has a textured surface and provides a better friction for the tyres and won't wear out over time.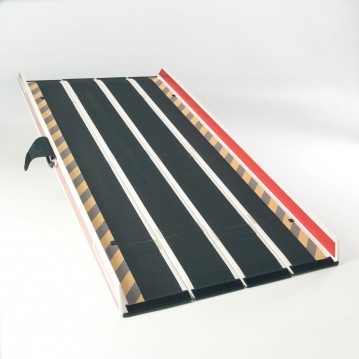 The Edge Barrier Limiter (E.B.L) range has the added feature of edge barriers and it's simple concertina folding action enables the ramp to be deployed in seconds. Available in different lengths the ramp is particularly suitable for providing access to buses, trains and buildings where a permanent ramp is impractical.
Manufactured with a unique combination of uni-directional glass and carbon fibre materials, this portable ramp is extremely strong and lightweight. Furthermore it's designed to be carried as a single folded unit making it easy to be carried around and transported around the place.
The Edge Barrier is a multi-paneled design that's held together with a patented hinge system connected by webbings to allow the ramps to fold into a compact unit for vehicle or home storage. Additionally it requires no assembly at all and can be used in a matter of seconds by laying the ramp out on the ground.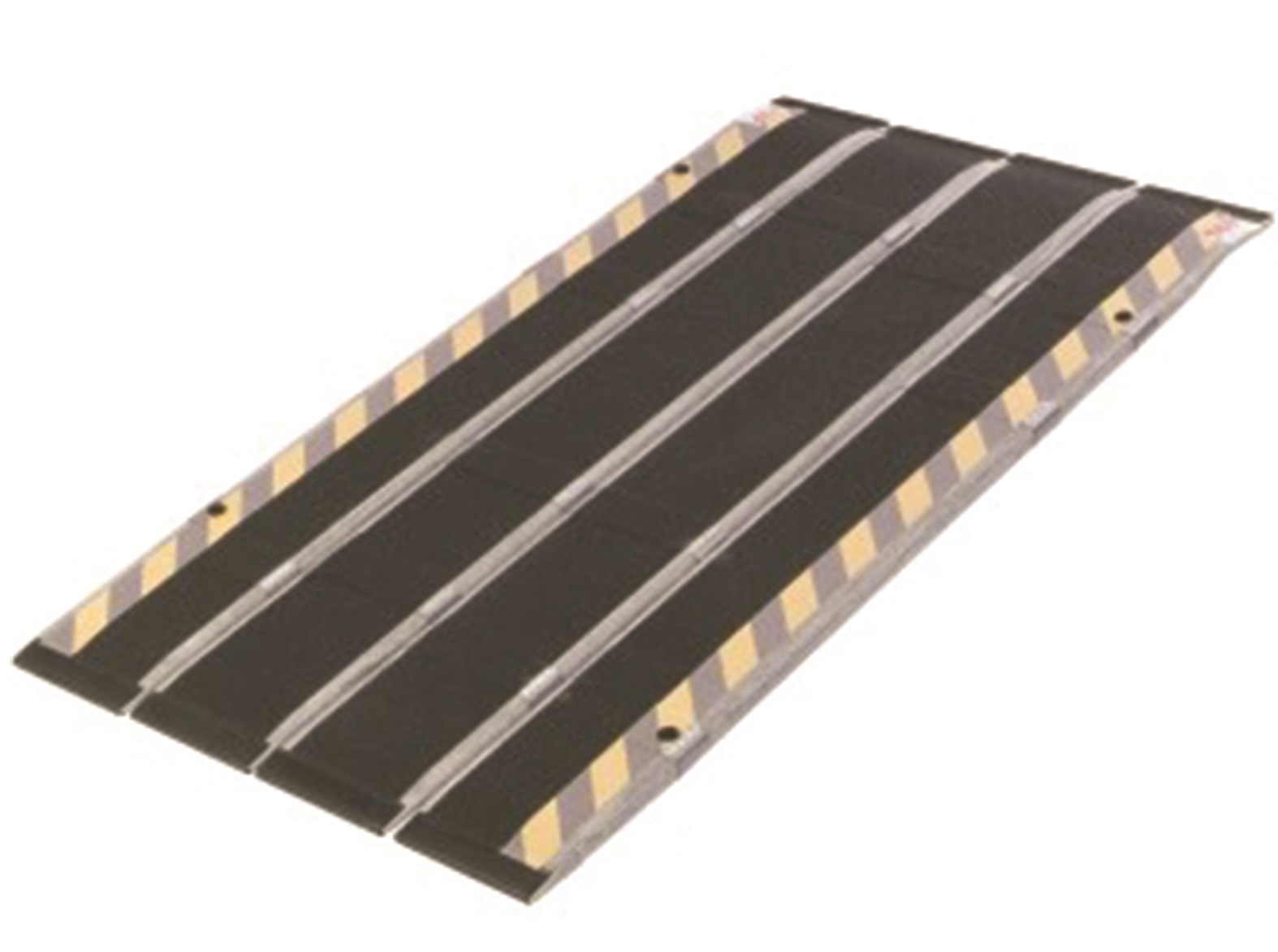 Multipurpose Portable Ramp
The Multipurpose Portable ramp are longer, wider and designed to cope with a wider range of obstacles making it more suitable for commercial and travel situations making it invaluable from outdoors.
The ramp is portable and lightweight making it easy for transportation or storage and it's very strong despite it's lightness. The portable ramp folds with a concertina action allowing for a much smaller width when folded.
Simple to use it can be deployed in a matter of seconds and has a non-slip surface making it suitable for all weather conditions. Additionally it is made from a unique combination of uni-directional glass and carbon fibre material.
Active Mobility System strives to find the right product for the right customer. We try to find out as much as possible about the situations and problems that our customers face so they will be provided with the best solution. We also provide custom-made ramps to suit your needs and purposes.
Come talk to our sales team about the range of ramps that we have or come to our Silverwater showroom to see our wide range of mobility scooters and wheelchairs.