Heavy Duty Scooters Below $5K
Author: Nicholas Sutedja Date Posted:26 June 2018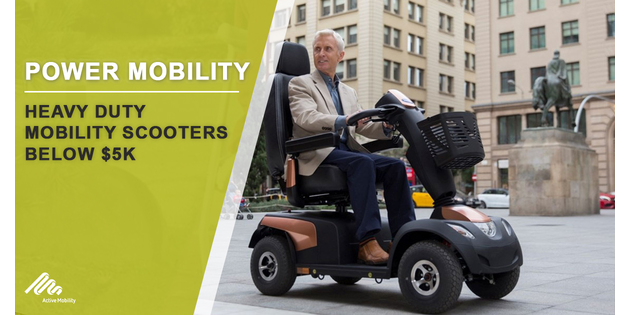 If you're in the aged care industry or thinking of buying a mobility aid product then you will have to admit that they're not cheap. It's not something that you can buy without some serious thinking about the pros and cons of each scooter. Active Mobility Systems has a number of heavy duty mobility scooters for sale that are well priced below $5000 and they're very useful for whatever it is that the patient needs.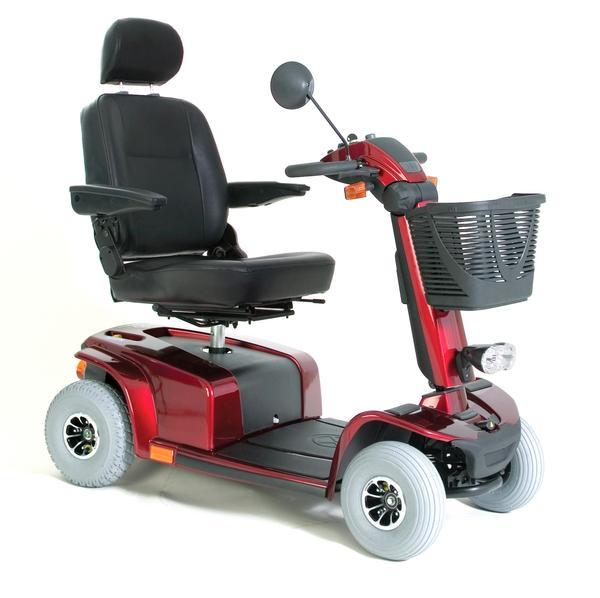 Combining an aggressive outdoor design with luxury features Pride's Celebrity XL takes the Celebrity line to an even higher level of refinement.
Ultra-simple it has an auto latching lockup for quick assembly and disassembly. For optimal power management the scooter has a microprocessor-based controller along with easily tie down points for when you need to leave it for a period of time.
Featuring independent console angle adjustment, deluxe high-back reclining captain's seat and full directional light package it's worth the $3,750 price tag.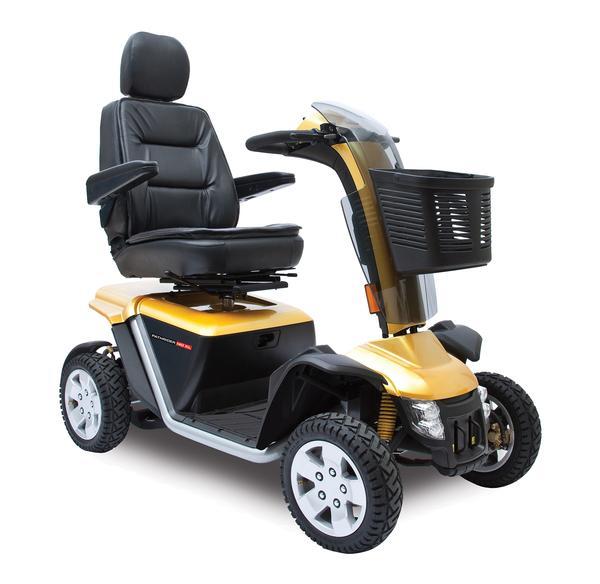 Another Pride scooter the Pathrider is full of high-performance features including full suspension and hydraulic sealed brake system.
A powerful blend of power and precision the Pathrider has large 33cm pneumatic tyres for outdoor performance along with an easy drive tiller with wraparound handles. A front shield comes standard with the scooter and it can go up to 15km/h.
Add in the max weight capacity of 181kg and you'll wonder why it only cost $4,490.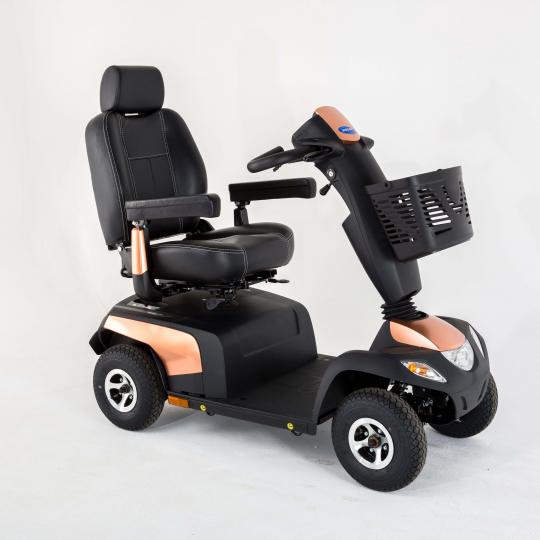 Ideal for long trips into town or driving around the park the Pegasus Pro by Invacare is an upgrade from it's Pegasus Metro model.
It has an enhanced battery performance along with large 12'' wheels and superior suspension. This makes the Pegasus Pro ideal for someone who wants a 110% from their scooter.
On-board electronic speed reduction system automatically reduces speed around bends ensuring that users can remain safe while doing comfortable manoeuvres not to mention that a two-step disengaging lever prevents the scooter from ever running out of control should the user lose control of it. It's little wonder that it has a price tag of $4,625.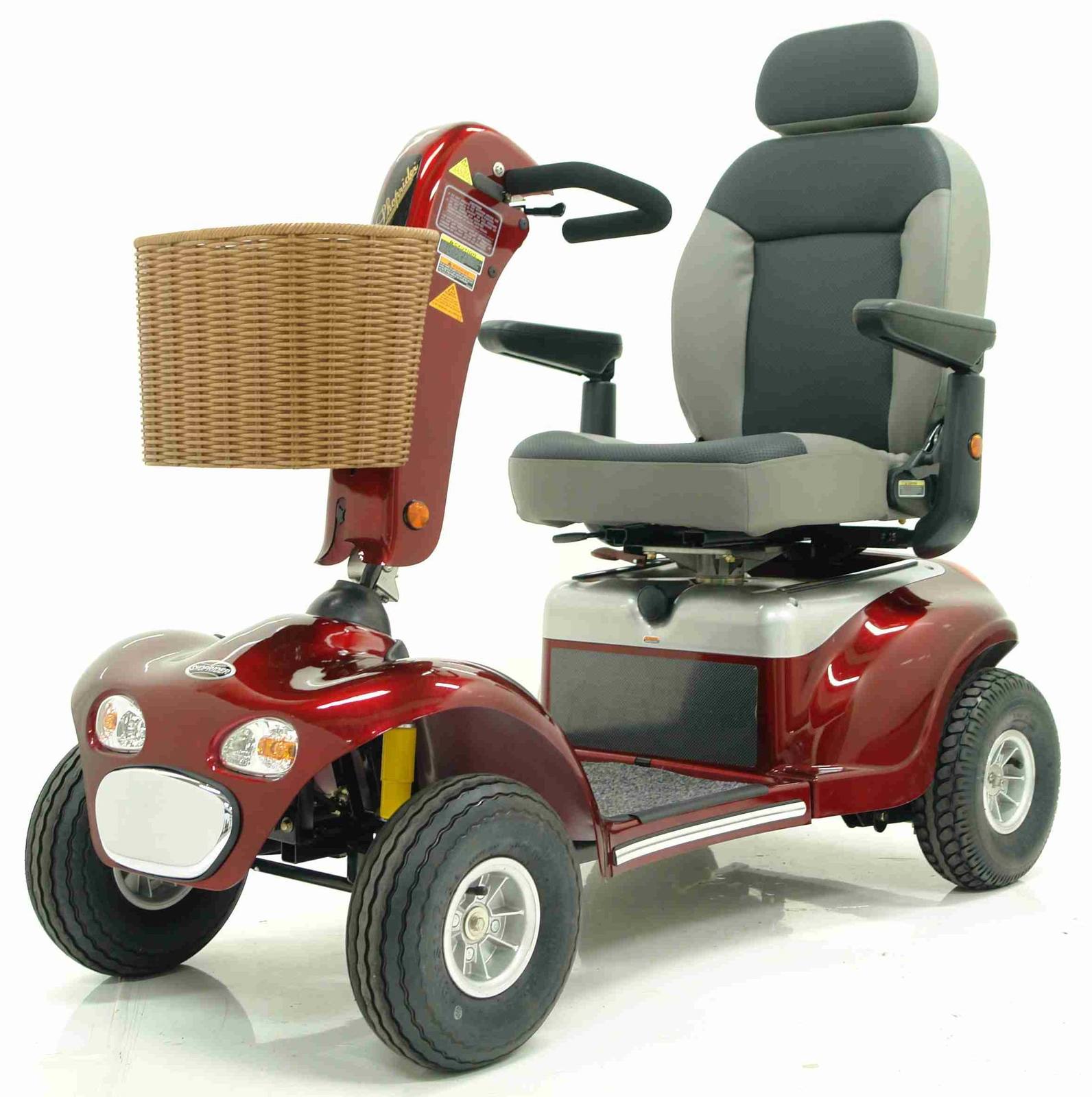 Shoprider's Rocky 4 is the budget priced alternative for a large mobility scooter with features that you expect from similar scooters.
This includes a powerful 2Hp motor, large 75AMP gel batteries and front/rear suspension.
Coming with 330mm wheels for added ground clearance as well as rear wheel drive and electromagnetic brakes you can have it all for only $4,950.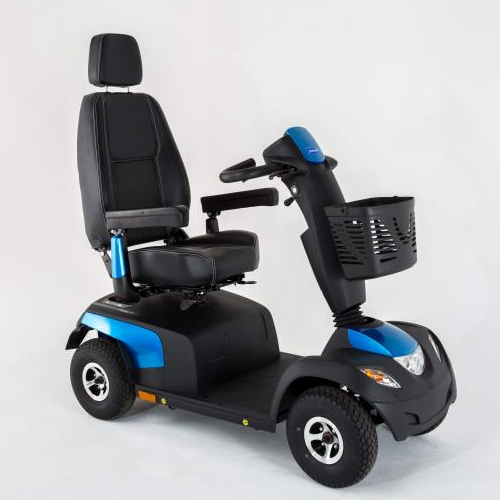 Rounding the list off at the $5000 mark is the award winning Comet Alpine Plus by Invacare. Ideal for users weighing up to 220kg this outdoor vehicle is packed with features such as automatic speed reduction on bends to reduce risk of falls or the vehicle tipping.
Through a touch of a button you can also reduce the speed by halve and there are also handbrake assists to stop suddenly if need be.
It comes with a unique suspension that has proven itself in the mountain biking industry along with reinforced seat column and armrest for ease of comfort.
However we have other portable mobility scooters other than heavy duty including compact and every day scooters that are well priced between $1000 - $4000. If you're interested in buying an elderly scooter from contact AMS Sales team or call us on 02 9649 2111.