Helping the Elderly Overcome Their Fear of Falling
Author: Kristina Magathova Date Posted:25 September 2018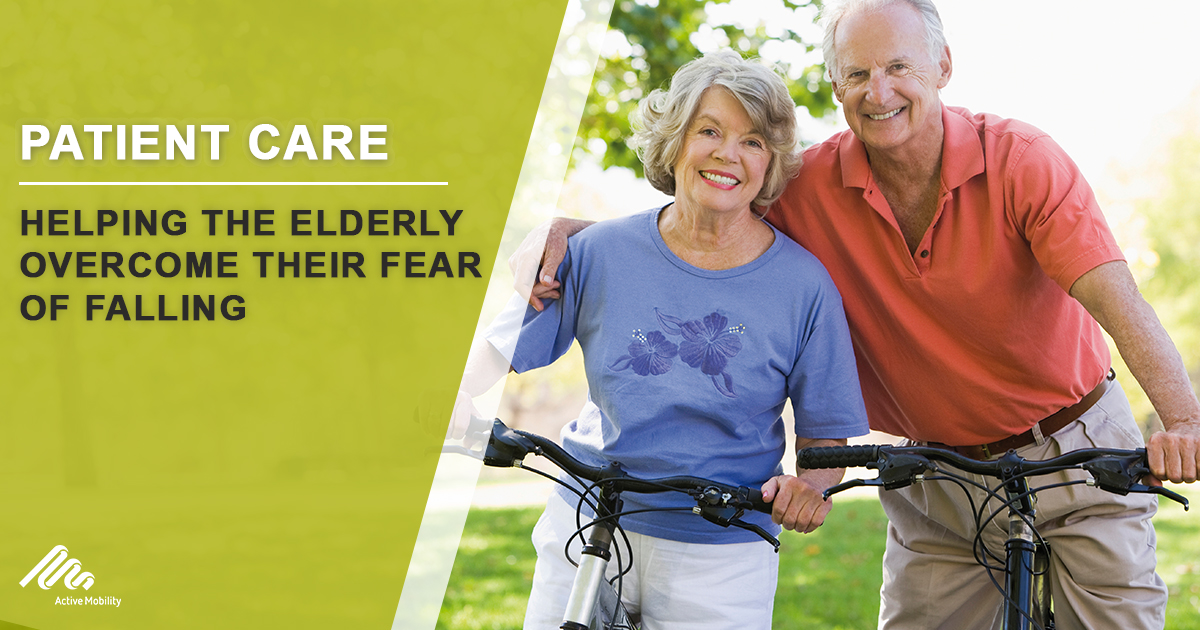 Falls are considered one of the most serious problems related to ageing. Carers can help the elderly overcome their fear of falling.
Fear of falling is a significant factor that increases the risk of a fall. In a study by Neuroscience Research Australia, this is prevalent in those who have fallen previously. Whether the fear stems from decreased visual acuity, physical weakness, unsafe home settings or medications, we can help reduce fears and fall risks for older adults.
Following are some ways you can help the elderly overcome their fear of falling.
Give them a boost of confidence
One of the roles of carers is to help older people gain confidence. There may be a specific area in the home or community where they are more fearful, perhaps a place where they have fallen before. Help them understand the risks, and find alternate solutions to reclaim enjoyable experiences. Establishing a contingency plan with them in case of a fall.
Carers can also encourage them to work on their strength and balance through physical activity. Tai chi helps strengthen legs and improve balance. Yoga has many poses that also enhances balance, and older adults can do them seated. Make sure that you know how to perform the exercises too, and guide the elderly person as they do them.
Establish a safe home environment
Make an assessment of the older person's home to minimise the causes of falls. Here are some ways the older adult's home is made safer:
Securely fasten rugs. You can replace a loose rug with one that is heavy enough to stay down on its own; or choose one with rubber backing that won't fold up as easily when it's walked on.
Enhance lighting. Discuss the option of adding or replacing lights in stairwells and hallways for better visibility.
Install handrails and grab bars. Ensure that existing stair railings and grab bars are secure and easily accessible. Install new ones as needed. Encourage the use of these, instead of holding on to towel racks or shower doors for support. Using independent living aids such as shower chairs or shower seats can help reduce standing time in the shower.
Consider using mobility aids
Assistive devices, such as walkers or canes, can be very helpful in reducing the cared-for's fear of falling. When introducing new equipment, have a trained professional assist patient to ensure that the height and style are appropriate for their needs.
Our range of independent living equipment
Active Mobility has a wide range of products to enable and empower the elderly and disabled members of our community. Our catalogue includes disability seating for enhanced comfort and household aids to assist in daily living.
We are an established provider of powered rehabilitation equipment in Australia. We aim to provide intelligent mobility solutions, resulting in an improved quality of life.
Contact us on 61 2 9649 2111 for any enquiries.