Positive Environments: Why Disability Awareness Matters at Home
Author: Nicholas Sutedja Date Posted:30 October 2018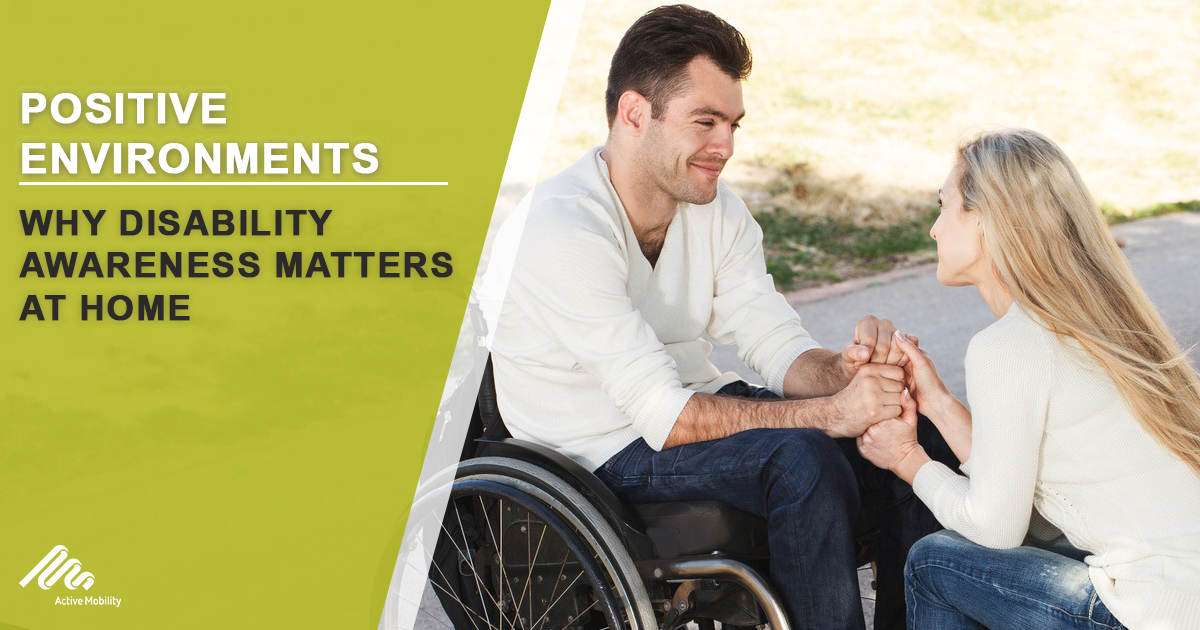 Disability awareness is about challenging notions and stereotypes about persons with disabilities and replacing these harmful assumptions with knowledge and understanding.
According to the Australian Department of Human Services, persons with disabilities have the same rights as other members of the community; therefore, these persons should be given equal opportunities in life to make their decisions and achieve their goals.
Through proper education about disabilities, increased awareness allows for a more inclusive community that does not shy away or hesitate to communicate and work with these persons. One of the priority areas for increased disabilities is the home, especially if there are less able family members staying in it. Homes are places of comfort for persons with disabilities, and the responsibility to maintain that rests on the effort of the other family members.
Awareness can contribute to positive home environments by encouraging and enhancing these factors:
Empathy
Understanding the extents and limitations of disabilities help caretakers and other family members develop more empathy for a less able person. Learning about the specific condition allows people at home to understand the situation of the person, which can lead to open lines of communication regarding difficulties and frustrations.
Having these conversations allow persons with disabilities to feel less hesitant about expressing their concerns, allowing for a healthier psychological and emotional makeup.
Accessibility
Staying in the house is a more comfortable option for some persons with disabilities, but the house needs to have the necessary equipment and modifications to make it suitable for the person.
Disability awareness translates into logistical improvements to better accommodate persons with disability. Persons who experience difficulty walking, for example, need a house with flooring that can support wheelchairs and other mobility equipment. Active Mobility offers a variety of lifting slings for sale suitable for use at home that can be used for this particular situation, assisting both the person and the caregiver with their different daily activities.
Belongingness
Increased disability awareness at home creates a welcoming, open atmosphere for persons with disabilities. Instead of feeling like they have to keep to themselves, having people nearby who are familiar with their condition allows them to be more open and candid.
This awareness allows for a level of reintegration with certain social activities both in and out of the house, which can lead to more opportunities for them.
Positive Home Environments
At Active Mobility, we provide a wide range of mobility and rehabilitation equipment designed to support and empower persons with disability. With over 20 years of experience, we are a highly customer-oriented company that prioritises the health and satisfaction of our clients, pursuing our mission of restoring mobility to as many members of the Australian community as possible. We have products for mobility, patient lifting, daily living, patient care, archaebility, seating and more. With Active Mobility, you can help provide better environments for the disabled members of our community.
Partner with us now. Call us on 61 2 9649 2111 or contact us for sales, services, repairs and hires at https://www.activemobility.com.au/form/contact-us/.