Supportive Spaces: A Checklist of Practices for Well-Run Aged Care Facilities
Author: Nicholas Sutedja Date Posted:6 November 2018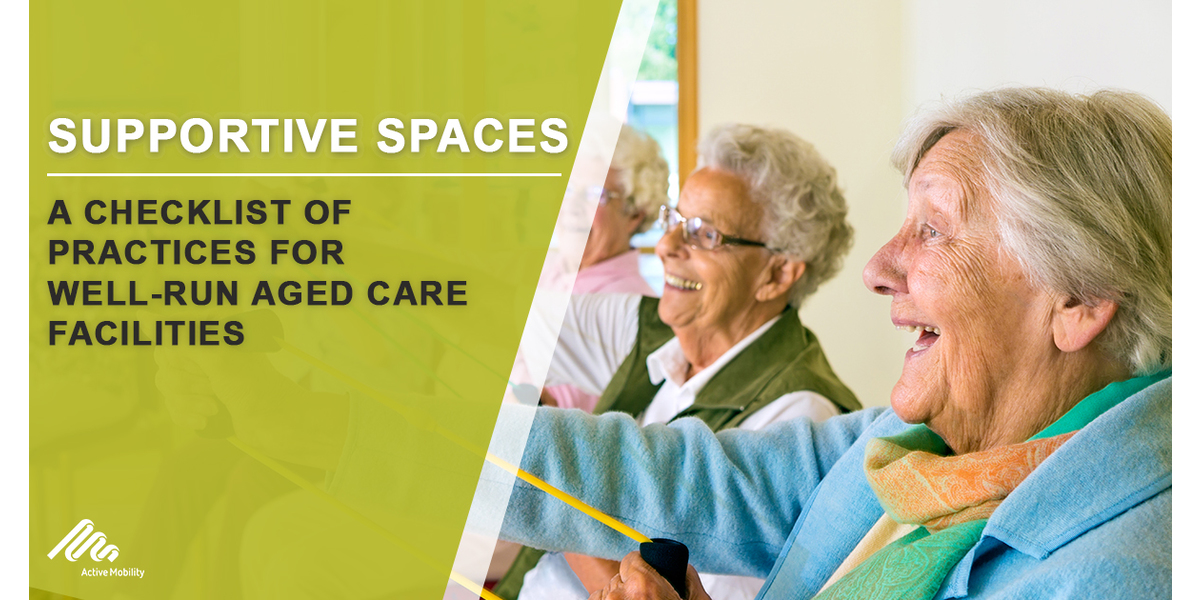 With the large number of people utilising aged care in Australia, maintaining facilities that can accommodate, support and empower the country's aged community members is more important than ever. Last year alone, there were more than 800 thousand people in more than 200 thousand facilities using government-subsidised aged care, according to the data gathered by GEN, a site focusing on different aged care statistics and records.
These facilities provide care systems to the ageing community members of Australia, not only physically but emotionally and socially as well. For families, these places help them care for their loved ones, especially those that need specific support mechanisms and treatment.
The Australian Aged Care Quality Agency (AACQA), a government agency, implements regulatory standards for aged care facilities that involve the following: management and organisational development, health and personal care, recipient lifestyle and safe environments.
For any aged care facility, these are some practices to maintain if not improve:
Provide Mobility and Support Equipment
Though caretakers are the ones who are mainly responsible for assisting the people in the facility, using mobility and support equipment can help them with their jobs and help them attend to more patients. Typical equipment includes lifting devices, motorised wheelchairs and adjustable beds.
Active Mobility offers a variety of lifting hoists for sale; for example, we have a line of ceiling and standing lift equipment, depending on the needs of the residents.
Maintain Disability-Friendly Spaces
Care facilities always adjust to the aged community members, never the other way around. Facilities should have spaces and utilities that are conducive to its residents' well-being.
Different household aids, especially those used for bathing and dining, are necessary. For example, handrails all throughout the facility can give the residents the freedom to walk around the facility with increased confidence and safety.
Serve Proper Nourishment
As residents do not cook or shop for their food, the responsibility of maintaining a healthy diet falls on the aged care facility. According to the Best Practice for Food and Nutrition Manual of the Local Health District in Central Coast in NSW, malnutrition is a common issue in aged care facilities.
The facility is responsible for encouraging its residents to eat well and regularly, so the facility has to make sure that the food and how they serve it is appetising.
Employ Positive and Caring Staff
Staff members of the care facility have multiple responsibilities and tasks. The operators of the facility, in turn, must give them the proper support. Understaffed facilities will have overworked caretakers, which will almost certainly lead to a decline in the quality of care for the residents.
Providing them with support, whether managerial or equipment-wise, helps caretakers create an environment that is both supportive and positive for its residents.
Better Facilities, Better Care
At Active Mobility, we provide a wide range of mobility and rehabilitation equipment for people with disabilities and specific needs. With over 20 years of experience, we are a highly customer-oriented company that prioritises the health and satisfaction of our clients, pursuing our mission of restoring mobility to as many Australians as possible. We have products for mobility, patient lifting, daily living, patient care, archability, seating and more.
Partner with us now. Call us on 02 9649 2111.