Testing Your Mobility Scooter's Battery
Author: Nicholas Sutedja Date Posted:18 September 2018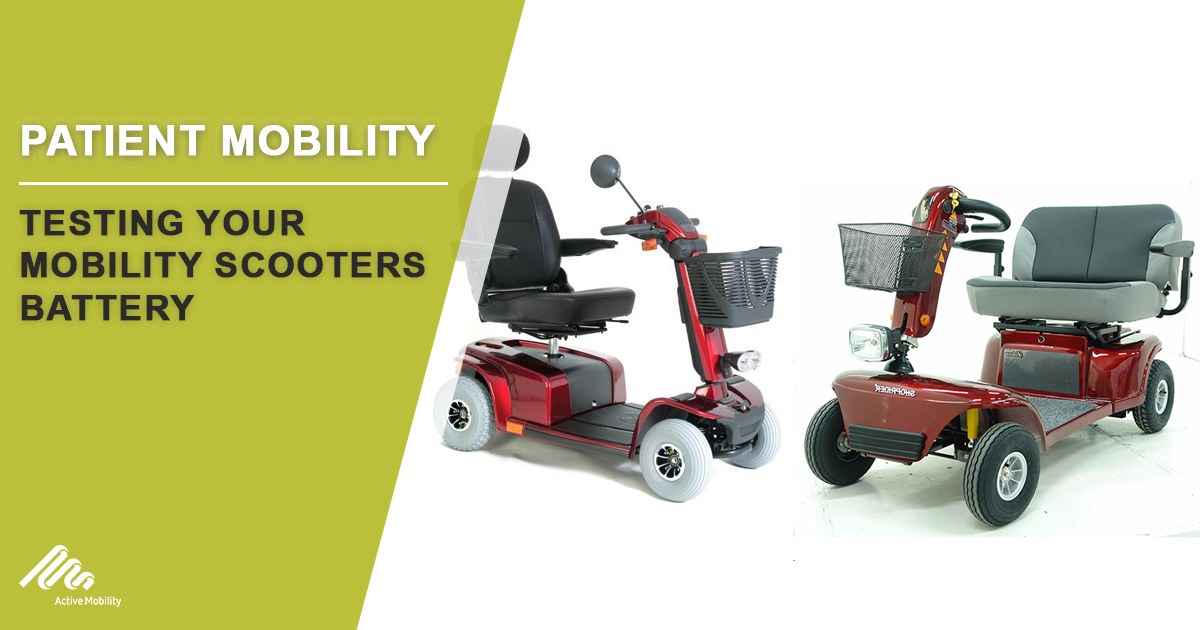 Many representatives and technicians have admitted that most of the service calls they receive relate to Battery issues . Users claim that their battery depletes quickly despite their scooter being new or having just charged the battery. In some cases, these signs point to the need for a battery replacement but most times, the batteries work perfectly fine.
If you are experiencing problems with a mobility scooter's battery, it is advisable to run a few tests first before replacing the battery or calling a technician for assistance.
How to Test the Battery
Battery-powered senior scooters for sale have a battery meter that indicates how much power is left. At a stand-still, check your battery indicator or LED meter. During this testing process, the scooter must be fully charged. Run the test on a flat level surface. If the battery meter rapidly decreases while the scooter is in motion, then the battery is possibly faulty and may need to be replaced.
Checking for Charger Malfunctions
Many users think that the battery is the problem and fail to check if the charger has not been able to power the scooter properly. Try to charge your mobility scooter's battery overnight and test your scooter the next day. Check your user manual for the mobility scooter's maximum charge when fully charged.
Repeat these steps the next day. If you achieve the same distance as the previous test, then your charger is still working perfectly. If your mileage on the second run is significantly lesser than the first test, you may need to replace the scooter's charger.
Using a Multimeter
To obtain a more accurate test of your mobility scooter's battery level, you can use a multimeter. This is a tool that measures the continuity of an electrical current in various types of wavelengths. Your local service technician will most likely have this tool, and you can ask for their assistance when operating the multimeter.
Reliable Mobility Scooters from Active Mobility
For reliable and durable senior scooters for sale, Active Mobility is the name to trust. We source our products only from reliable manufacturers. A few of the global industry-leading brands in our catalogue include Pride, Invacare and Shoprider. We also specialise in handicapped electric wheelchairs and offer mobility ramps for sale.
We have carefully handpicked each product in our catalogue to give you durable, safe and comfortable mobility scooters that deliver high performance and ease of operation. Choose from our range of compact scooters, everyday scooters and heavy-duty scooters.
Full Customer Service that You Can Trust
We are a family-owned company committed to extending full customer service. From the initial consultation to aftersales service and maintenance, we look after you at every stage of your transaction.
With over 25 years of experience, we have the knowledge and means to respond to your enquiries and troubleshoot and solve issues regarding our products. We have our own workshop fully equipped to work on repairs and maintenance.
Our service department caters to a wide region including the Sydney Metropolitan, Central Coast, Blue Mountains and Illawarra regions.
For all your enquiries, get in touch with us.