Your Guide To Choosing Daily Living Aids for the Elderly
Author: Nicholas Sutedja Date Posted:21 August 2018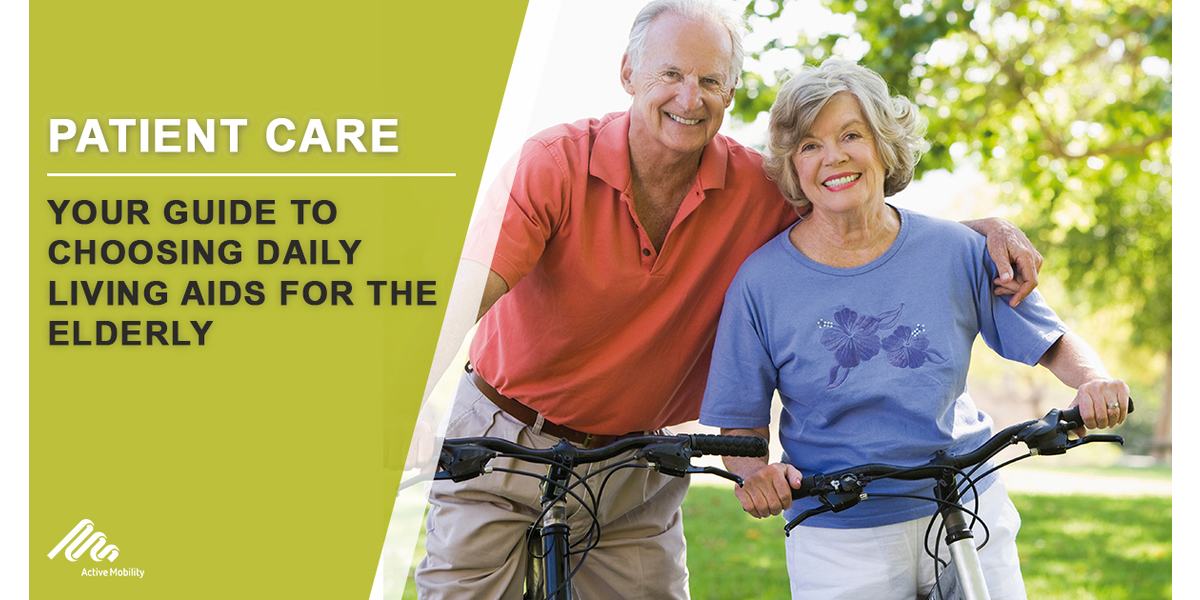 Everyone deserves a chance to live and work independently. As we age, the ability to fulfil daily tasks continues to decline, while our dependence on external assistance increases.
Fortunately, the growing availability of daily living aids on the market has enabled the elderly and persons with disabilities to achieve some degree of independence. There are numerous types of aids for different purposes, all of which help enhance and maintain individual lifestyles.
Choosing the right aid for you may be a tricky process. If you are in need of living aids for the elderly, here are some guidelines to help you select the right product for your needs and lifestyle:
The types of daily living aids
Daily living aids come in a variety of forms, all catering to different health and physical issues. Some living aids help people needing assistance with bathing, as well as portable toilet seats to help with urination and defecation.
Other living aids are designed for bedroom purposes, such as PWD-friendly adjustable beds, bed railings and overbed/overchair tables. For those who have trouble bending down or walking, reachers can help you pick up any items outside of your reach. Living aids for dining and food preparation are also available for those who wish to prepare their own meals.
How to choose the right daily living aids supplier
Choosing a living aid provider will largely depend on your needs or the needs of your loved ones. When scouting for suppliers, it is helpful to prioritise those that provide a complete range of solutions, as they are more likely to offer what you need. Look for companies that supply preventative maintenance and useful product guarantees as well, to ensure that your living aids continue to function as long as possible.
How daily living aids help the elderly
The primary advantage that daily living aids offer seniors is the feeling of control and independence, reducing any sense of helplessness. Daily living aids help people carry out their regular routines with minimal disruption interruption and remove or reduce the need to rely on others.
This can prove a significant boost to both the physical and mental health of the elderly. Seniors often face a wellspring of emotional and physical problems that can lead to further deterioration if left unchecked. According to the US Centers for Disease Control and Prevention, 20% of people over the age of 55 experience some form of mental illness. A loss of independence and mobility can exacerbate these problems, as they are increasingly forced to give up the routines they have known all their life.
Ageing or having a disability does not automatically mean one has to give up their functional independence. With the right daily living aids, you can maintain your lifestyle with a great degree of control and dignity.
Active Mobility provides a full range of daily living aids and mobility solutions for the elderly and PWDs. We aim to restore mobility for as many Australians as possible with the world's most innovative products. Contact us today.