Patient Lifting Hoist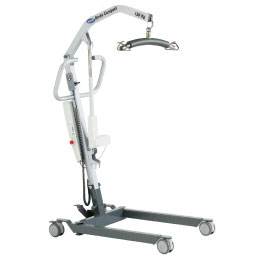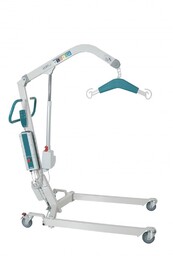 From $85.00/week Slings can be purchased or hired separately.
Lifting hoists are an ideal source of assistance for people who struggle to safely move themselves around a specific area in their home, or in a hospital environment.
Lifting hoists are ideal for people, including seniors, who want to remain in their own home despite problems with mobility and strength, people with disability who are unable to lift themselves fully, and more.
Active Mobillity offers a variety of lifting hoists including Allegro Concepts, Oxford, Invacare, Ergolet*.
Selection of Lifting Hoists available for hire, including Stand-up Lifting Hoists, Bariatric Lifting Hoists
Lifting Hoists comes with Standars Spreader Bar. Different attachments available on request (POA).
Lifting Slings available for additional charge
Available for hire from Active Mobility Systems. Contact Hire department.
Make and models of hire items may vary depending on availability. Price will vary depending on model.