Standing Hoist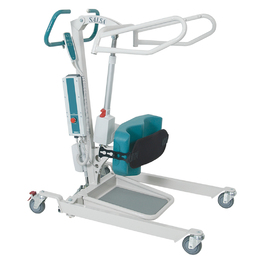 from $97.00/week Slings can be purchased or hired separately.
Standing hoists are an ideal source of assistance for people who struggle to safely move themselves around a specific area in their home, or in a hospital environment.
Standing hoists are great lifter for patients transfer from a seated position to a standing position
Available in powered and manual design
Great equipment for patients who require support while standing
Lifting Slings available for additional charge or available for hire
Various brands available (
To hire standing lifter contact Hire Department
Make and models of hire items may vary depending on availability. *Price will vary depending on model.