Lunch N Learn Series - Educational Workshop Presented By Aideen Gallagher
Author: Jo Shelswell Date Posted:10 August 2017


On 26th July 2017 Aideen Gallagher from Manual Handling completed a day Lunch n Learn Series workshop including topics on Full lifting hoists, Standing hoists, Full lifting hoists, Toiletings slings.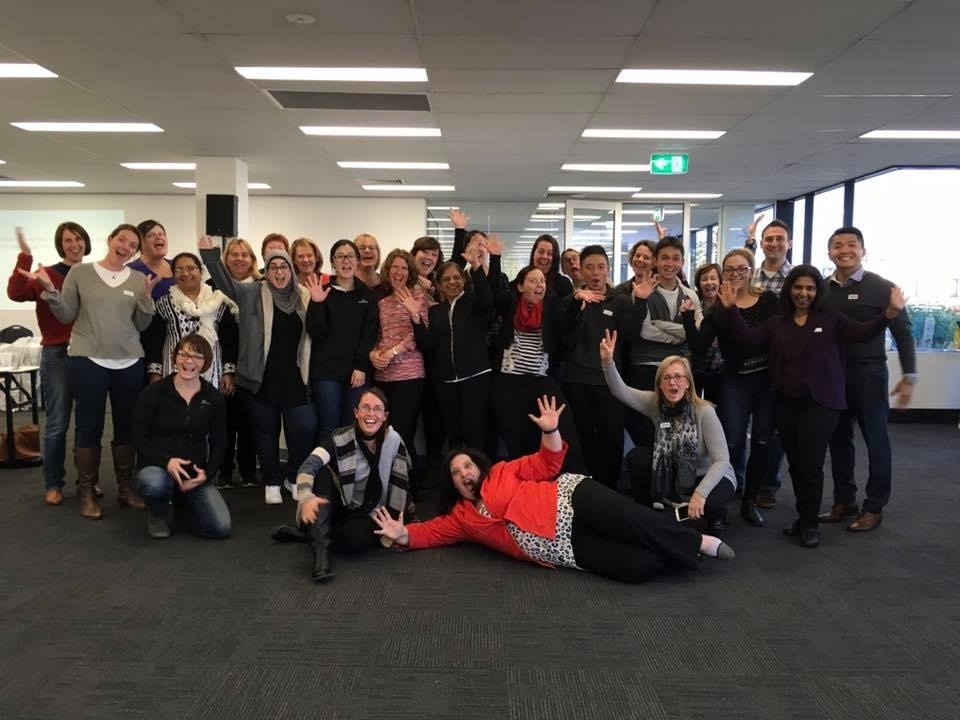 The HoistEd educational series teaches health professionals how to prevent injuries in the care of people with complex physical disabilities. Our vision is that every client with a disability is transferred with dignity and respect and the caregiver is safe and resourceful. We want every health professional advising on manual handling to do so with the confidence to solve problems using systematic methods, dealing with the needs of all parties and taking every opportunity equipment solutions offer, to eliminate manual handling.
Aideen challenged those in attendance to question the 'rules' around hoists and slings we as OTs have always just believed. What do you apply the brakes to? Can a mobile hoist tip over depending upon which piece of equipment the brakes are applied to?
Aideen encouraged us all to try something new; have the brakes off all devices, have them on all devices etc and really assess what works best for different individuals. We hoisted not only from the front and side of a wheelchair but from behind. The results confirmed that there are no hard and fast rules. Assess the person on an individual basis and trial every option. Make your decision based on the safest and most efficient process, not what you believe is the way it 'has to be done'.
Another great tip provided by Aideen was to use one brake on a mobile hoist to use it as a pivot point when completing a 1 person transfer. This allows the hoist to turn on the spot for those tight areas and minimise operator energy output when turning the hoist with a person suspended.
We hope to see you at our future professional developed presentations!
Sign up to receive our Seminars and Workshop Updates!
---
Leave a comment