Manual Walkers Under $300
Author: Nicholas Sutedja Date Posted:8 May 2018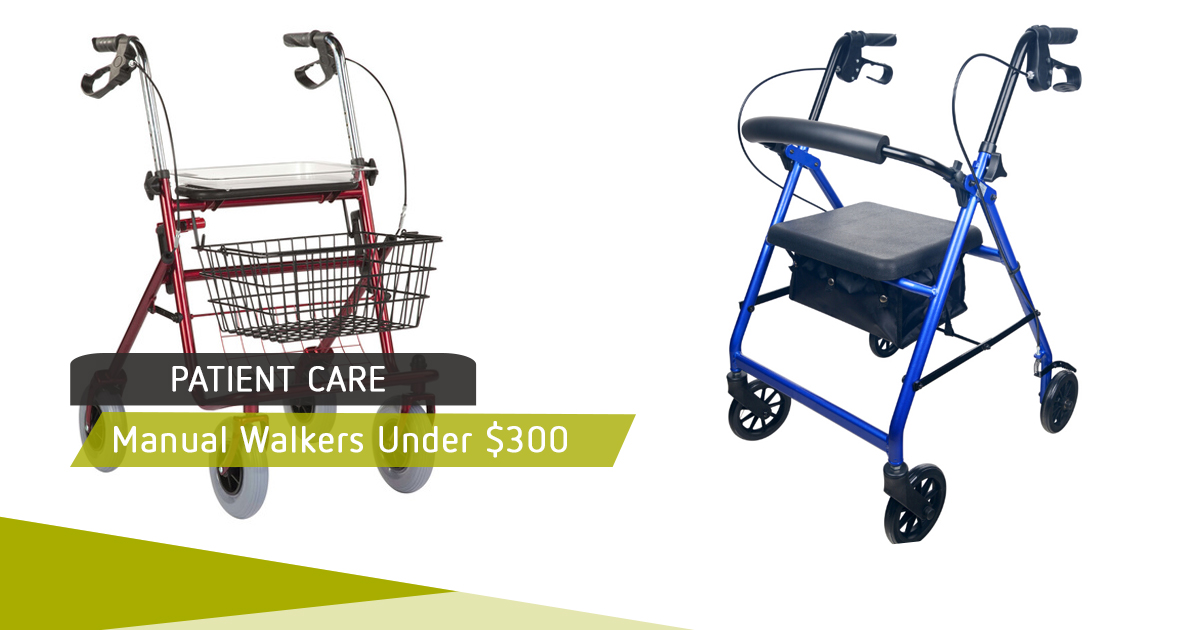 Are you confused which walkers would be best suited for you? One look at our walkers' category page and you might think that most of our walkers look the same. However even though they might look the same, and probably have the same features, they each have their own unique features that separate it from each other.
Another thing that may be on your mind is which one are cost-effective? That's why we're going to show you our top five walkers below $300. That's right these walkers are available for under $300. Let's get right to it shall we?
BROWSE OUR MANUAL WALKERS RANGE
Available in four colours the Territory Walker has a curved backrest that's padded for that additional comfort and support along with handle heights you can adjust so that it suits your needs and comfort.
Its 350mm seat is wide enough to be sat on which is made even more comfortable thanks to its padded seat so you can take a rest if you need to when travelling using the walker.
A vinyl bag is given to you when you purchase the Territory Walker and why would we give you a bag you ask?
That's because this walker is able to be folded so that you can easily store it for easy transportation and storage especially when it weighs only 6kg, but the vinyl bag can still be accessed even when attached to the walker. How convenient is that? The Territory Walker is available from $140 and it's one of our most simplest and convenient walker in the range.
The Scout Walker is similar to the Territory Walker except that it has large 8" castors that result in greater mobility and manoeuvrability while being outdoors. This makes it perfect for going out with friend or family.
The handbrakes can also be locked for that added stability and the backrest? That can be removed in case you don't want it.
Available from $177 it comes in four different colours.
Need a walker that you can take with you while you go on your weekly shopping? The Voyager Walker is the product that you need at a low cost of $213.
It has all the standard features of walkers including height adjustable handles, folding frame for easy storage and transportation and padded seats. But it also comes with a shopping basket that you can remove and attach meaning that if you're not in the mood for some shopping then you can just take it off and use it like a normal walker.
Similar to the Voyager Walker, the Side Fold Walker is designed for a shopping experience; however it is has more features than the previous walker in several aspects along with your standard walker features.
It has a comfortable slung seat that can make a tiring shopping experience relaxing as you can sit on the walker to take a break when you need to along with a safety locking mechanism to stabilize the walker while you use it along with its loop-style lockable handbrakes for even more stability..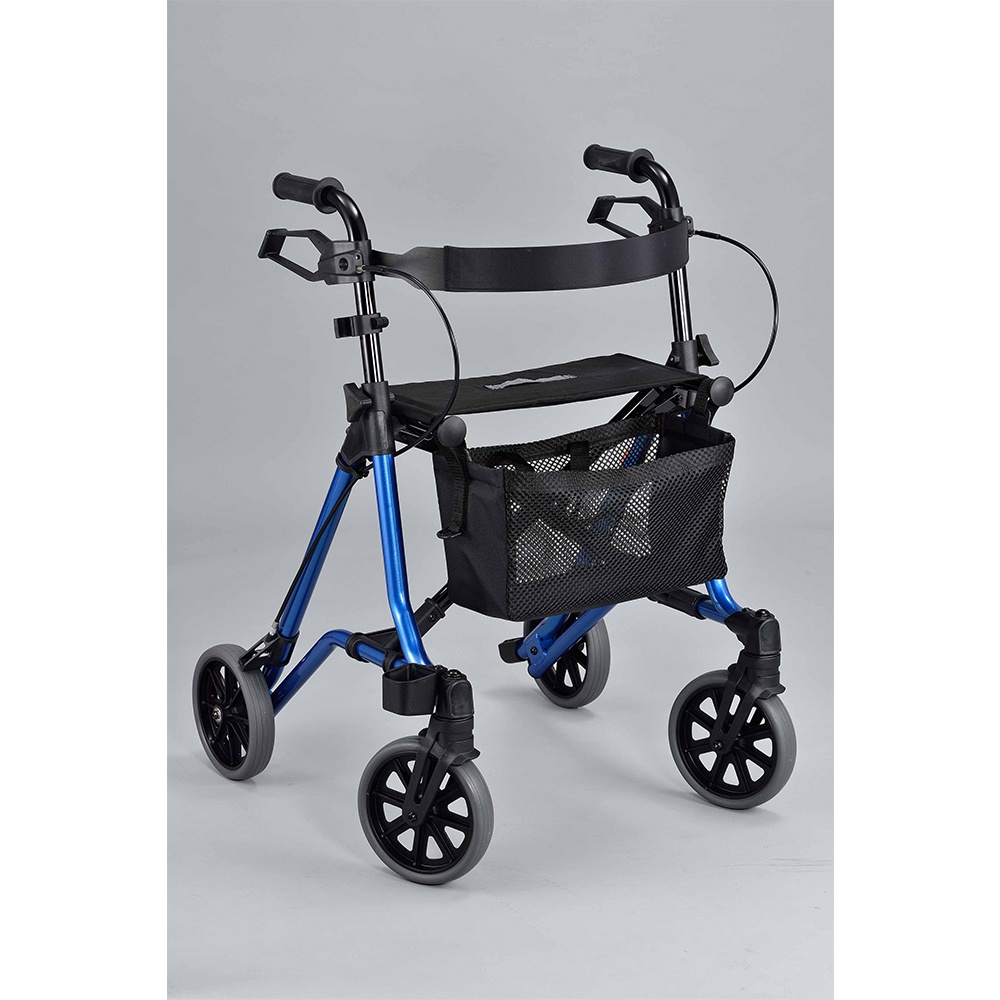 This complements its large 8" castors that make it great for the outdoor use due to its mobility and manoeuvrability as well height adjustable handles.
For that great shopping experience not only does the Side Fold Walker have a removable zippered bag to keep your shopping in, but it also comes with a walking stick and crutch holder so if you have either of these items you can bring it along with you and use it when it is appropriate.
At $245 the Side Fold Walker is a great product to use when you're out and about.
Continuing on the theme of shopping walkers it's the Shopper Walker's turn. As its name implies it's designed specifically for shopping. Large 8" castors makes it great for going out on those shopping trips and it can be easily stored and transported with ease since it can fold up.
But what makes it really interesting is its removable basket and tray. That's right a tray and basket, which means you can put your shopping on the basket while also maybe put some things on the tray in case you need it on hand.
So those are our top five walkers under $300. Hopefully one of them is of interest for you; however that's not all the walkers we have. We have a lot more including heavy duty walkers so click on the button below to go to our manual walkers page and see what interests you.
---
Leave a comment